NC joins multistate lawsuit defending DACA
Hundreds of protests across the nation. 20 state lawsuits. One rescinded program.
President Donald Trump ordered an end to the Deferred Action for Childhood Arrivals program, also known as DACA, on Tuesday, Sept. 5 through a public statement from Attorney General Jeff Sessions.
"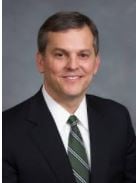 I will do everything in my power to restore DACA…
— NC Attorney General, Josh Stein
"The DACA program was implemented in 2012 and essentially provided a legal status for recipients for a renewable two-year term, work authorization and other benefits," said Sessions.
According to the Citizenship and Immigration Services website, DACA gave recipients a lawful presence that exists only for the term of their grant, but does not confer lawful status upon an individual.  As of Sept. 11, 2017, 19 states and the District of Columbia have filed lawsuits to the Trump administration seeking to block this decision and maintain DACA.
The states consist of California, Connecticut, Delaware, District of Columbia, Hawaii, Illinois, Iowa, Maine, Maryland, Massachusetts, Minnesota, New Mexico, New York, North Carolina, Oregon, Pennsylvania, Rhode Island, Vermont, Virginia and Washington.
Changing demographics and the rapidly growing immigrant population make North Carolina the seventh state with the highest number of young immigrants protected under DACA. North Carolina Attorney General Josh Stein decided to join the multi-state lawsuit that would protect the 27,000 DACA recipients living in this state.
"I will do everything in my power to restore DACA for the tens of thousands of young people in North Carolina who rely on it – including fighting for them in court," said Stein.

Loading ...
The decision will affect more than 800,000 individuals nationwide by revoking their legal ability to work and putting them at risk for deportation. College students and community members benefiting from this program have started acting by organizing protests in their communities.
Over the course of a week in North Carolina alone, rallies and peaceful demonstrations have taken place in Charlotte, Durham, Raleigh and Greensboro. Andrew Willis Garcés, organizing coordinator of the American Friends Service Committee, assisted DACA recipients in coordinating a march in downtown Greensboro that united over 300 members and allies of the Latinx community on Monday, Sept. 5.
"DACAmented volunteers said that this is a really important moment to show up in our community and show that we care," said Garcés. "We will not let anyone play with our lives or negotiate with our lives."
Maria Cortez-Perez, second year student at Wake Forest University, participated in the march with the goal to demonstrate to Congress the unity in the Latinx community.
"This is one of the biggest protests I have seen in Greensboro and I feel like people are starting to see the importance of immigrant rights and DACA," said Cortez-Perez. "We are going to keep fighting for our rights and as a collective, we will not fall back."
Leave a Comment