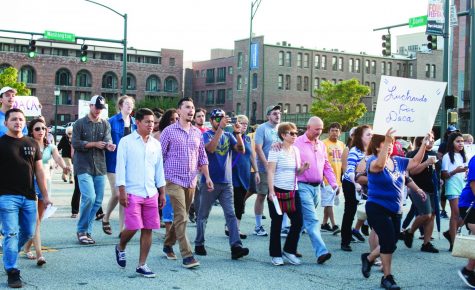 Fernando Jimenez, Managing Editor

September 15, 2017
Hundreds of protests across the nation. 20 state lawsuits. One rescinded program. President Donald Trump ordered an end to the Deferred Action for Childhood Arrivals program, also known as DACA, on Tuesday, Sept. 5 through a public statement from Attorney General Jeff Sessions. "The DACA progra...
Jake Delahanty, Staff Writer

February 21, 2014
History was made on Feb. 8 when an estimated 80,000–100,000 people flooded the streets of downtown Raleigh. It was the Moral March on Raleigh. Jordan Green, editor of the Triad City Beat, was amazed by the size and diversity of protestors in the rally. "There were three or four city blocks...