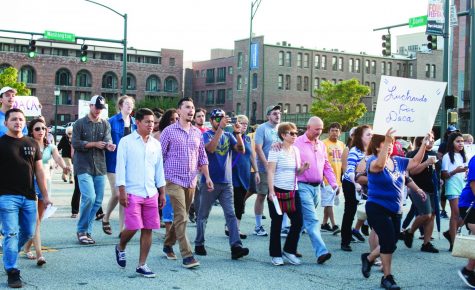 Fernando Jimenez, Managing Editor

September 15, 2017
Hundreds of protests across the nation. 20 state lawsuits. One rescinded program. President Donald Trump ordered an end to the Deferred Action for Childhood Arrivals program, also known as DACA, on Tuesday, Sept. 5 through a public statement from Attorney General Jeff Sessions. "The DACA progra...
Catherine Schurz, W&N Editor

November 2, 2012
Northeast region, United States Hurricane Sandy hit the East Coast with a vengeance and caused destruction that will leave cities and families in debt and inconvenience. To name a few: New Jersey shorelines have been devastated and thousands have been made homeless. New York subways are shut down in...