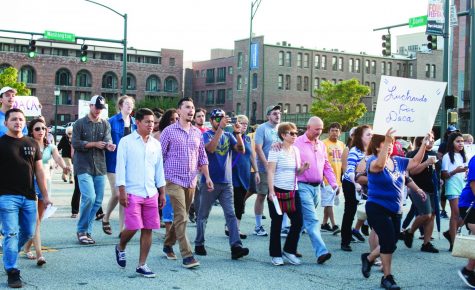 Fernando Jimenez, Managing Editor

September 15, 2017
Hundreds of protests across the nation. 20 state lawsuits. One rescinded program. President Donald Trump ordered an end to the Deferred Action for Childhood Arrivals program, also known as DACA, on Tuesday, Sept. 5 through a public statement from Attorney General Jeff Sessions. "The DACA progra...
Anthony Harrison, Staff Writer

November 16, 2012
States across the nation have passed progressive legislation into law. On Nov. 6, referendums allowing same-sex marriage were approved by voters in three states: Maine, Washington, and Maryland. Similarly, Minnesota's proposed constitutional ban on same-sex marriage was struck down. Though junior...