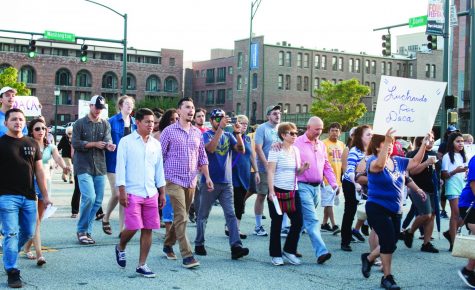 Fernando Jimenez, Managing Editor

September 15, 2017
Hundreds of protests across the nation. 20 state lawsuits. One rescinded program. President Donald Trump ordered an end to the Deferred Action for Childhood Arrivals program, also known as DACA, on Tuesday, Sept. 5 through a public statement from Attorney General Jeff Sessions. "The DACA progra...
Naari Honor, Web Editor

September 30, 2016
The sun provided a natural spotlight for the plethora of local news crews that surrounded Voces de Guilford Dreamers, a group of undocumented Guilford County high school students and recent graduates carrying homemade signs sporting colors generally reserved to symbolism the patriotism of the United...