Reece Clark, Staff Writer
April 1, 2021 • No Comments
Though spring is here, the pandemic is still here as well. Fortunately, the cohort system put into place by Jermaine Thomas has been a success so far,...
Recent News Stories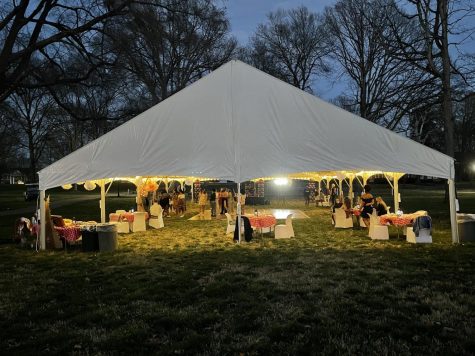 April 1, 2021
On account of the pandemic, many of the events that once brought the Guilford community together were no longer possible. However, as time goes...
March 25, 2021
Guilford testing clinics have revealed zero positive COVID cases for cohorts one and three in the past week. While COVID-19 has limited interactions...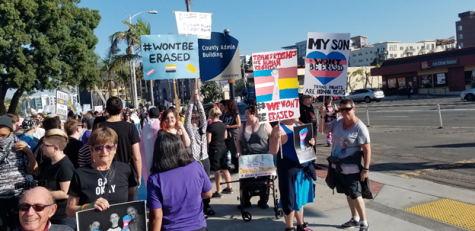 AB Donegan, Staff Writer
April 1, 2021 • No Comments
Monday, March 22, on the fifth anniversary of the introduction of House Bill 2, or the "Bathroom Bill," another attack was launched on the transgender people living in...
April 1, 2021
"I've been shot! Please come." These were the words of Elcias Hernandez-Ortiz, one of the survivors of a series of shootings in Atlanta,...
April 1, 2021
China has instituted a new law that makes defamation of military deaths punishable with time in prison. Effective March 1, this law has already...
April 1, 2021 • No Comments
Spring 2021 has been another semester that has brought forth a myriad of firsts in the College's history. Although this was not the first semester that has been conducted...
April 1, 2021
"If we don't stop and learn to trust one another again, it's only a matter of time before we tear each other apart." —Chief Benja If...
March 25, 2021
This semester at Guilford has been a long one for students, faculty and staff. Due to COVID-19, and a decision by the College, students were...
Nastia Webber, Staff Writer
April 1, 2021 • No Comments
Spring is here! This means beautiful warm weather, spending more time outside and wanting to feel refreshed from that brutal winter hibernation. As strange as it may seem,...
March 25, 2021
The fog on your glasses. The pain on your ears. The burden of your masks.  It has now been over a year since we have donned our masks in...
March 25, 2021
Between the stress of politics, a nation currently undergoing a great influx of change and the monotony of quarantine, it can be hard to balance...
Jake Davis, Staff Writer
April 1, 2021
This past Monday marked the first time in over 50 years that NASCAR hosted a race on dirt after Mother Nature washed out the facility on Sunday. Coverage on Fox began at 4...
March 29, 2021
Jacob Moore, better known as Jake to the Guilford student population, is a senior defensive lineman for the Guilford College football team. He...
March 18, 2021
The Quakers did not start the '21 campaign in glamorous fashion. Guilford's baseball team began its 2021 campaigns on March 13, getting swept...