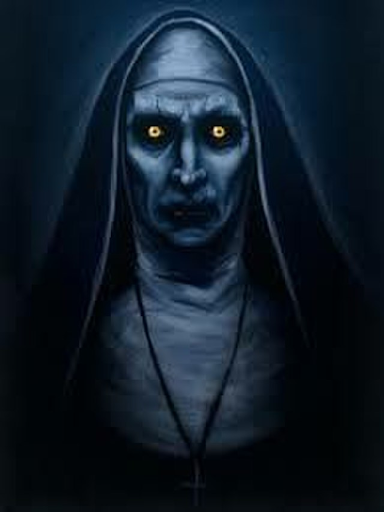 "The Conjuring" universe is one of the most successful horror film franchises of all time, and "The Nun II" has continued this trend with a chilling Sept. 8 debut. Fans of the movies and the horror genre itself who are looking for a solid way to kick off autumn are in for a real treat. 
Although the mastermind of the series James Wan has once again handed directorial duties to Michael Chaves, the film is fierce competition for the original, complete with some of the most heart-thumping scenes we have seen in recent years. While it does have a bit of a slower start, the elements of murder mystery and callbacks to moments of the past eventually lead to an intense fight against evil that is almost guaranteed to leave you out of breath by the end. 
I am a huge fan of all the previous films, such as "The Conjuring" and "Annabelle Comes Home," so I made sure to see "The Nun II" on opening night. It was a late night showing in a nearly full local theater, and yet there was almost complete silence when the audio got quiet.  It was clear that most of the audience was fully invested in the latest adventure of Sister Irene. 
As those of you who saw the original nun movie may recall, we were left with suspicions that Maurice (also known as Frenchie) may have become possessed by the demon Valak after Sister Irene "defeated it" at the conclusion. This ended up being true in the sequel, which was not much of a surprise for dedicated moviegoers. 
What did come as a surprise to me, and most likely many others, was that the film did not fall flat. It is typical for a sequel to a spin-off to be either cheesy, boring, or a combination of both. With a Rotten Tomatoes score double that of "The Nun," this movie is the complete opposite. 
I asked Guilford senior Alexis Absher what she thought after seeing it a few days after me, and she seemed to share similar opinions. "I think it was a great addition to the 'Conjuring' universe and I feel like there are so many places they can take it now that they made this movie," Absher said. She was also frightened by the amount of biblical references, but happy that Sister Irene was given more of a backstory. 
I will say that the images of Valak disguised as a nun are probably the least jarring moments overall. It occurs frequently and early on, so by the time the nun appears for a ninth time you may find yourself thinking: "Oh look, there she is again." I think the trailer showing so many of the jumpscares played a part in that effect. 
Even with these limitations presented by the extroverted main monster, the intensity feels ramped up drastically since we last jumped back into the 1950s with these characters. The darkness is so thick that you can almost feel it, and the extended moments of silent anticipation truly made me feel like there was impending doom.
I don't want to give too much away so that you can experience these feelings yourself, but there is a particularly long scene featuring a new kind of beast that had the person next to me covering her eyes in fear. It's extremely impressive that nine movies in, I still found myself shocked by the new level they took the creature to. My advice for you would be to watch something soothing after you leave the theater. 
Another highlight of the film is the addition of a new character played by the popular young actress Storm Reid. Her performance is very welcome and keeps the young adult demographic engaged, which is ironic considering that her rebellious character didn't even want to become a nun in the first place. 
Mid-credits scenes are often a blessing for any viewing experience, and "The Nun II" does have one. Let's just say that it will excite those who have been following since 2013 and are dying to see where Ed and Lorraine Warren go next.  
Whether you are a die-hard fan or just curious, seeing this movie is a must. It is a perfect way to get excited for spooky festivities and further propels one of the most exciting years in horror yet forward.