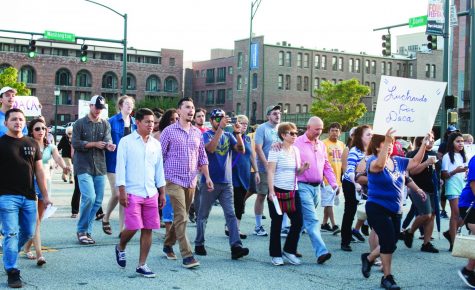 Fernando Jimenez, Managing Editor

September 15, 2017
Hundreds of protests across the nation. 20 state lawsuits. One rescinded program. President Donald Trump ordered an end to the Deferred Action for Childhood Arrivals program, also known as DACA, on Tuesday, Sept. 5 through a public statement from Attorney General Jeff Sessions. "The DACA progra...
Carson Risser, Staff Writer

March 4, 2016
What if the minimum wage in North Carolina increased more than 70 percent? Instead of $7.25 an hour, you could make $12.50 an hour. That is the difference between the federal minimum wage, which North Carolina adheres to, and the new minimum wage Oregon plans to implement by 2022. Oregon has proposed...