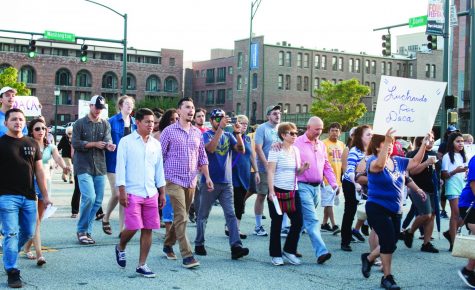 Fernando Jimenez, Managing Editor

September 15, 2017
Hundreds of protests across the nation. 20 state lawsuits. One rescinded program. President Donald Trump ordered an end to the Deferred Action for Childhood Arrivals program, also known as DACA, on Tuesday, Sept. 5 through a public statement from Attorney General Jeff Sessions. "The DACA progra...
Aubrey King, Features Editor

September 25, 2015
This Sunday night, the full moon will pass through the shadow of the earth, creating a full lunar eclipse. This is your last chance to witness this astrological event before the year 2032.  A number of student organizations will gather near the lake to watch. Many state capitals are among the largest...