Store owner reflects on time in Greensboro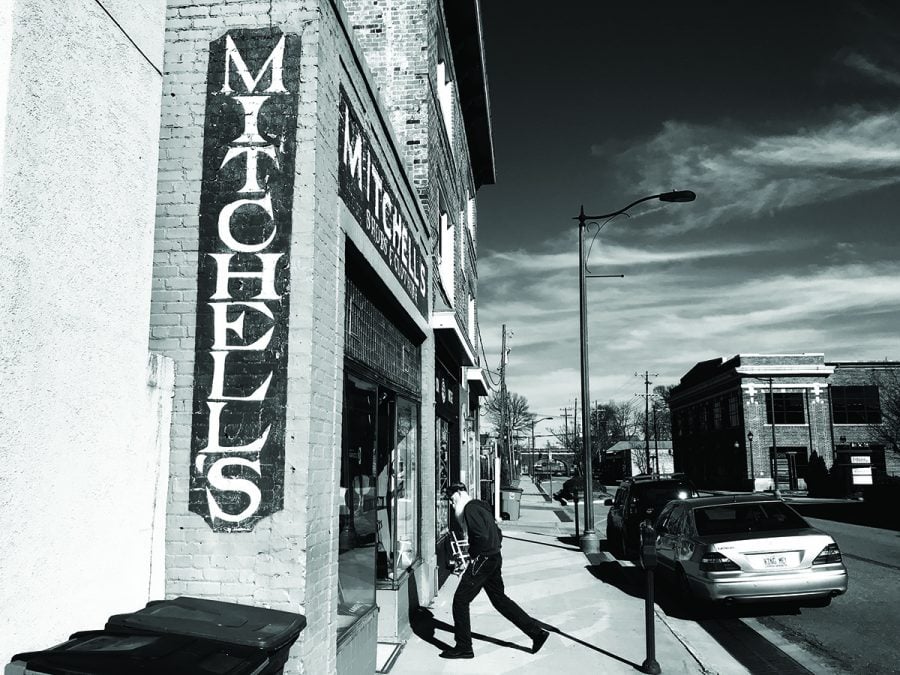 It's a one-story building, painted green on the outside, nestled on East Market Street. Mitchell's Clothing Store has been in this same place for almost 80 years.
Inside, the store is lined floor to ceiling with shoes, hats and suits.
As customers walk in, they are greeted by sets of high fashion shirts, complete with chains and ties. Sets of more standard shirts are stacked behind the cash register.
"I put them in something like a basic shirt if they don't want the cuff and buttons and all that stuff," said John Mitchell, owner of Mitchell's Clothing Store. "Well see, I know what my customers like. I don't buy for me, I buy for my customers."
Mitchell credits knowing the best fit for customers with keeping him in business since 1962 when he bought the store from his father.
"And I've been in business for so long that I know what my customers really want, as opposed to other people," said Mitchell. "I just have a feeling for it."
Many of Mitchell's customers have been coming to the store from a young age and grow accustomed to Mitchell's humor.
"I've had customers come in here since they were small," said Mitchell. "Their (father) used to bring them in here and then they come in, and then their grandchildren and great-grandchildren come in. And they like me because, you know, I talk to them.
"I like to take up bits with people. See if I didn't have any fun, I wouldn't be in the business."
Mitchell has been working since 1937 when he would go straight to the store after school. Since he bought the store, he has run it with his wife, Jane Mitchell, with occasional help from his son, Joe Mitchell.
"Well, he was doing six days a week when I was born," said Joe Mitchell. "I come back and it's the same door, the same store, the same noise, you know, when you open the door.
"It's like everything, it's still the same and they're still working six days a week."
Joe Mitchell has been on a break from touring on the west coast for the past year in order to help his parents in the store.
"I moved here and took a break from touring to help him so my mom doesn't have to work," said Joe Mitchell. "My mom, I mean she blows me away in terms of being a salesperson.
"It's their type of work, it's their business."
Although John Mitchell's son is helping in the store currently, neither of his children will continue the business in the future.
"Yeah, I don't have any plans for the future of this store," said John Mitchell. "My son don't care for this kind of business, and my daughter don't need it because she's in the kind of business that she enjoys, and she's bigger than I am.
"I'm a little dink, I'm a little store, and that's it."