Goof: Editor-in-Chief to marry Zac Efron in April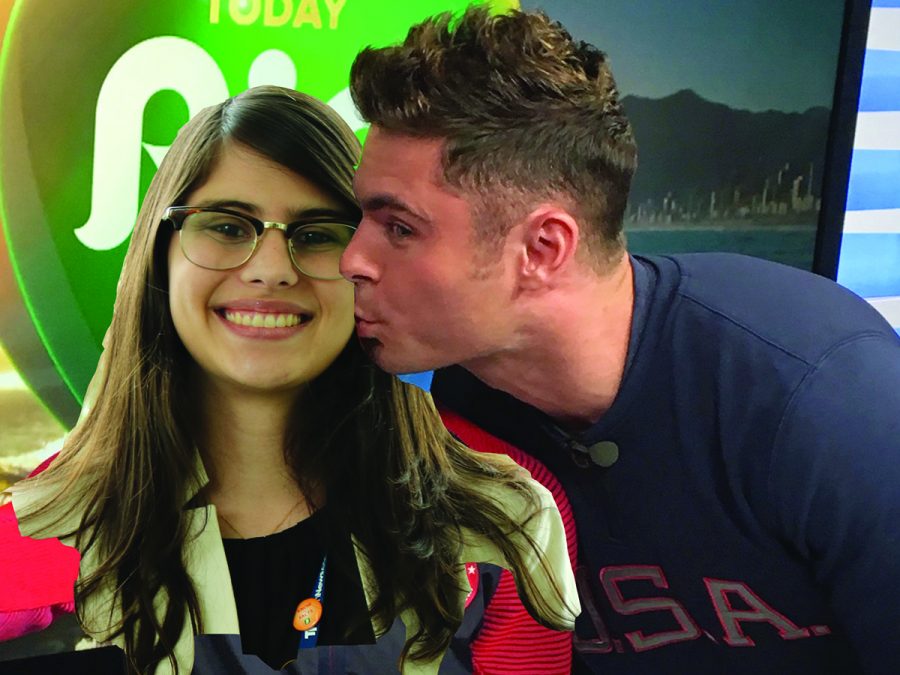 Disclaimer: This story is a part of out April Fool's edition, The Goofordian. This story was created by Guilfordian Staff and is not based in fact.
She was an intern for National Public Radio and he was a star of popular films.
Beatriz Caldas, The Guilfordian's Editor-In-Chief, interviewed Zac Efron, a prominent American actor, while on assignment for NPR. And it was love at first sight.
They will be married in a ceremony on Sunday, April 1.
With Efron's previous links in the media to other Hollywood stars such as his "High School Musical" costar Vanessa Hudgens and "Baywatch" costar Alexandra Daddario, the news of his upcoming wedding comes as a shock to the Guilford College community.
"I did not see this coming at all," said Guilford first-year and basketball player Chad Danforth. "It seems completely arbitrary, and I suspect it might be a publicity stunt."
Other Guilford students expressed similar sentiments.
"I don't understand why Zac Efron would ever settle for someone who's not famous, you know?" said senior Gabriella Montez. "I'm interested to hear about how they met and stuff during their press tour after the wedding."
Even after Caldas learned of the public's confusion, she defends her decision to keep the relationship private.
"Zac and I were just trying to be mature with our relationship and publicizing it," said Caldas. "This isn't high school anymore, where you always post about your relationship. Obviously, after the wedding, it will be impossible to avoid the paparazzi so we decided to go ahead and make the announcement."
Daddario was not happy after word of the wedding announcement reached her, as evident through the song lyric she posted to social media, "Now you're just somebody that I used to know."
Caldas had a practical response to Daddario's commentary.
"If people actually knew Zac, then they would know that I am so obviously his type," said Caldas. "I mean, the dark hair specially. I don't know why people are surprised."
As a testament to the strength of the relationship, Efron will sing the hit song "Rewrite the Stars" from his movie "The Greatest Showman" for Caldas during the ceremony.
The wedding will take place on April 1 on the roof of the Frank Family Science Center. The location was an obvious choice, as Efron is a star of American entertainment and Caldas is a Stellar Student at Guilford. The wedding will be officiated by The Guilfordian's Executive Copy Editor, Mae Wood.
Many Guilford students wondered about the attendance of Efron's past costars from popular projects such as the High School Musical series, "Baywatch" and "The Greatest Showman."
According to Caldas, Efron's costars and friends from Hollywood will attend the event, but The Guilfordian's staff members will constitute a majority of the wedding roles.
"Thus far, I've made sure the Save the Date and invitation cards were all perfect," said Wood. "The last step is just the official wedding part and then we'll be done."
After the wedding, in order for Caldas to continue with her work as Editor-In-Chief, Efron will be moving to Greensboro, North Carolina. After Caldas' time at The Guilfordian is completed, both Caldas and Efron will move to California, where they will pursue careers in journalism and acting, respectively.