News in Brief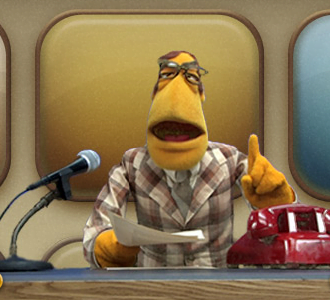 Indonesia
Mount Agung in Karangasem, Bali erupted this week for the first time in approximately 50 years. The eruption has filled the island with large clouds of ash and smoke, which the volcano has been producing since Nov. 21. According to the Mount Agung Task Force, over 38,000 people residing in areas surrounding the volcano have been evacuated from the area. According to CNN, Indonesia's National Board for Disaster Management estimates that around 100,000 people live in this evacuation zone, which means that more than half of residents in the area remain in their homes as of Nov. 29.
Saudi Arabia
Prince Miteb bin Abdullah, a former contender for the throne, has been released from detainment at Riyadh's luxury Ritz-Carlton hotel, according to Reuters. On Nov. 28, Miteb reportedly agreed to pay a sum of $1 billion to settle corruption allegations. Miteb is the late King Abdullah's son and served as the head of the Saudi Arabian elite National Guard in the past. His detainment was part of a crackdown on corruption of high government officials and businessmen headed by Crown Prince Mohammed bin Salman, now the top contender for the throne.
Libya
On Tuesday, Nov. 28, approximately 242 Nigerian migrants landed at the Lagos Airport. They make up more than 200 of the stranded migrants that have been returned to Nigeria, according to Nigerian officials. Some of the migrants had been in Libyan detention camps, while others were voluntary migrants to the Nigerian embassy in Libya because of individual hardships in their original areas of residence, according to CNN. Nigerian authorities report working in collaboration with the International Organization for Migration to help these migrants return.
Canada
On Tuesday, Nov. 28, Canadian Prime Minister Justin Trudeau issued an official apology on behalf of the Canadian government to the LGBTQIA community members who were discriminated against by federal legislation. "We hope by acknowledging our failings, we can make the crucial progress LGBTQIA people in Canada deserve," said Trudeau, according to NBC. The Canadian government also enacted legislation to expunge former criminal records of consensual same-sex activity.
Britain
Archaeologists from the University of Leicester in Britain believe they have found evidence of Julius Caesar invading Britain in 54 BCE, according to BBC. The theory was supported by a discovery at Pegwell Bay on the isle of Thanet, Kent, where archaeologists theorize Caesar's army landed. This discovery included a defensive ditch with weapons, which is believed to be part of a larger fort in the area. In addition, this new physical evidence is consistent with recordsdescribing Caesar's own account of the event.
Leave a Comment