News in Brief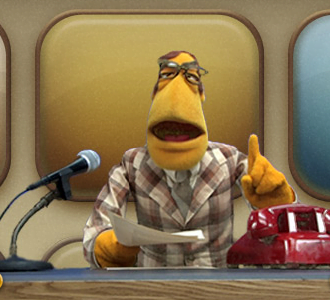 Puerto Rico
On April 18, Puerto Rico suffered an island-wide power outage seven months after Hurricane Maria destroyed the island's power grid. The Puerto Rico Electric Power Authority blamed the outage on a tree falling on a power line and says that power should be restored in 24 to 36 hours. The outage came after PREPA posted a video celebrating restoration of power to 97 percent of the island. The authority has prioritized restoring power to hospitals, airports, water pumps and banks. Efforts to restore the power grid in Puerto Rico have been plagued by corruption and inefficiency.
Cuba
Cuba's Raúl Castro announced that he will step down as president of Cuba, marking the end of nearly six decades of Castro rule. Raúl Castro has been president since 2008 when his late brother, Fidel Castro, resigned. On Wednesday, April 18, the Cuban General Assembly nominated Castro's vice president Miguel Díaz-Canel as the sole candidate to take over the presidency. If elected, Díaz-Canel will become the first non-Castro leader the country has had since the creation of the revolutionary government in 1959. As president, Raúl Castro took measures to normalize relations with the United States.
Syria
On April 14, the United States, France and Britain carried out a set of military strikes on government facilities suspected of holding chemical weapons in Syria. The strikes come in retaliation to Bashar al-Assad's suspected chemical attack against rebel held areas in Douma. The strike came hours before independent investigators from the Organization for the Prohibition of Chemical Weapons was scheduled to begin their investigation. Russia responded saying that U.S. actions against its closest ally, Syria, will not be tolerated.
Turkey
President of Turkey Recep Tayyip Erdogan called for snap presidential and parliamentary elections to be held on June 24, 2018.  According to BBC, Erdogan seeks to ride a wave of popular support after a recent military offensive against Kurdish riders in Syria, before Turkey's economic woes catch up with the ruling AKP party. "With the Turkish lira having reached record lows this year – it's the world's worst performing emerging-markets currency – a yawning current account deficit and stubbornly high inflation," said BBC Turkey correspondent Mark Lowen.
United States
On April 12, two black men entered a Philadelphia Starbucks and asked to use the bathroom. Employees refused the request because they had not bought anything, and when they refused to leave, the employee called the police. The incident sparked protests and widespread condemnation on Twitter. On Monday, April 16, the Philadelphia store where the man was arrested shut down by protestors, who said the coffee chain is "anti-black." Starbucks said on Tuesday, April 17, that 8,000 stores will undergo racial bias training.
Leave a Comment