News in Brief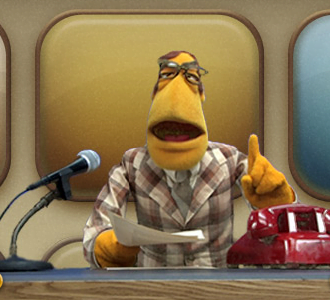 Russia
Vladimir Putin was re-elected the president of Russia on Sunday, March 18. Putin has been embroiled in controversy over the outcome of the election, as he has regularly been accused of targeting potential political opponents. U.S. President Donald Trump has received a great deal of backlash for congratulating the Russian president on his questionable victory. According to The New York Times, the congratulatory remarks were reportedly made against the wishes of Trump's advisers.
United States
On Tuesday morning, March 20, Austin Wyatt Rollins, a 17-year-old male student, shot two students at Great Mills High School in Maryland. The gunman carried a handgun and shot one female student and one male student. According to CNN, the school resource officer, Blaine Gaskill, responded to the shooting in less than a minute. Gaskill fired a round at the shooter as shooter Austin Rollins fired back. Rollins was later pronounced dead. There are indications that Rollins and the female victim had a prior relationship.
Kenya
On Monday, March 19, the last male northern white rhinoceros died in Kenya's Ol Pejeta Conservancy. The rhinoceros was named Sudan and lived for 45 years. Sudan was being treated for age-related issues and multiple infections. Only two other rhinos from Sudan's species remain, his daughter Najin and his granddaughter Fatu. Because white rhinos were hunted to the point of near extinction, scientists hope to develop reproductive technology that could aid in saving the species that is quickly running out of time.
England
The United Kingdom has expelled 23 Russian diplomats on Tuesday March 20, following the poisoning of a former spy. According to CNN, all 23 diplomats have left the U.K. for Moscow less than a week following their expulsion. Russian Ambassador Alexander Yakovenko claimed the move was "a violation of international law," while beginning to board the plane. "Unfortunately it is very sad that the British government decided to behave like that, to treat us like that," said Yakovenko, according to CNN.
India
On Wednesday, March 21, India's fifth-largest wireless operator Aircel filed for bankruptcy. According to CNN, the mobile phone company currently has approximately 85 million subscribers. This development points to the larger trend in India's "mobile price war," with an especially competitive industry due to India's large market of mobile phone users. The company is owned by Maxis Communications, a Malaysian firm, who released a statement on the troubles Aircel has been experiencing.
Leave a Comment