News in Brief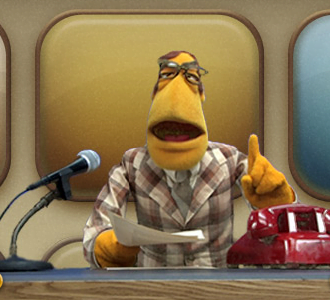 China
Sex education textbooks published by Beijing Normal University have sparked a debate about what is and is not appropriate to teach primary school-age students. According to the South China Morning Post, the textbooks are geared to 6 to 12-year-olds and provide information about sexual anatomy, intercourse, abuse and even orientation. Some feel illustrations of intercourse in the books are too graphic for children. Others feel giving kids basic and honest sexual health information at a young age will curb teenage pregnancy and the transmission of sexually transmitted diseases.
Ghana
On March 6, the nation of Ghana celebrated its 60th anniversary of independence. In the 19th century, the United Kingdom and other European nations colonized the Gold Coast region of Africa. In 1957, Ghana declared its independence from the U.K., then formally established a republic in 1960. Within 10 years, 25 other African nations declared their independence, most from the U.K. and France. Today, according to Al Jazeera, Ghana faces challenges related to political corruption, resource exploitation and climate change. However, Ghana has narrowed gender gaps, particularly in education.
Malaysia
Saudi Arabia's King Salman bin Abdulaziz recently visited Malaysia. Authorities there claim they foiled an attack on Salman and other Arab royals. According to the BBC, Khalid Abu Bakar, inspector general of the Royal Malaysian Police, said four Yemeni suspects and three others planned to attack Salman's royal delegation while in Kuala Lumpur. Members of the group were arrested between Feb. 21 and 26. Saudi Arabia has lead coalition forces in Yemen's civil war to restore the government of deposed President Abd Rabbuh Mansur Hadi.
Spain
In Barcelona, Spain, city council officials have banned cars older than 20 years from driving on roadways during the workweek. According to The Guardian, the measure will come into force on Jan. 1, 2019, and cover 39 surrounding Catalan municipalities. Residents will not be able to drive cars registered before 1997 or vans registered before 1994 when the ban takes effect. The effort is to reduce emissions. Last December, the mayors of Paris, Madrid, Athens and Mexico City announced a plan to ban diesel cars and vans from roadways by 2025.
United States
West Virginia funding covering the burial costs of impoverished people has run out five months before the end of the state's fiscal year. According to The Intelligencer and Wheeling News-Register, drug overdose deaths connected to the opioid epidemic caused the state Department of Human Services to run out of money in February. U.S. Department of Health and Human Services data shows West Virginia and Appalachian states had the highest drug overdose death rates nationwide in 2014. Every day, 78 people die from opioid-related overdose.
Leave a Comment