News in Brief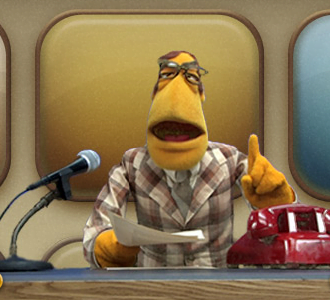 Spain
Spaniards Fernando Blanco and his wife Margarita Garau were jailed on Nov. 7 for fraudulently raising money to fund their lifestyle. The couple made media appearances asking for money to save the life of their sick daughter, whom supposedly could be cured by an expensive treatment in the U.S. A Spanish court found that the treatment did not actually exist, and the parents were spending the 420,000 euros they raised on personal luxuries. According to the court, only 20,000 euros were used for medical expenses.
South Korea
After decades of silence from the South Korean government, the country's Defense Minister Jyeong Kyeong-doo issued a formal apology on Nov. 7 to victims of institutional rape by martial law troops in the uprisings of the 1980's. In a military coup led by General Chun Doo-hwan, soldiers cracking down on protest raped at least 17 women, including pregnant women and teenagers in the city of Gwanju in 1980 according to a government investigation. Jyeong's apologized for inflicting "unspeakable, deep scars and pain."
Cameroon
Tensions have recently flared between Cameroonian separatists and the majority French speaking government. Separatists say that English speakers face discrimination from the majority Francophone population and English speakers should have their own sovereign state. 78 schoolchildren kidnapped from a boarding school in the capital of Cameroon's northwest region were freed Nov. 7. The government says that English-speaking separatist groups were behind the kidnapping, but the separatists denied any involvement.
Brazil
Former Brazilian president Luiz Inacio 'Lula' Da Silva is challenging his corruption conviction, arguing that the judge who indicted him shows political bias by accepting a position in Jair Bolsonaro's administration. Lula is currently serving 12 years in prison for involvement in a massive corruption scandal in 2014 known as the "Car Wash," which involved 11 countries and centered around Petrobras, Brazil's state-run oil company. The petition filed on Nov. 5 asks that Lula's 12-year sentence be overturned.
Yemen
The battle for the Yemeni port city of Hudayah has intensified as government forces led by the Saudi-backed coalition air strikes advance on rebel positions. At least 150 people have been killed since the assault began on Nov. 7. Hudayah's port is critical for connecting foreign aid and NGOs to millions of Yemenis experiencing famine. The port has been blockaded for three years by the coalition, and the main road to Sana'a was bombed by Saudi warplanes.
Leave a Comment