News in Brief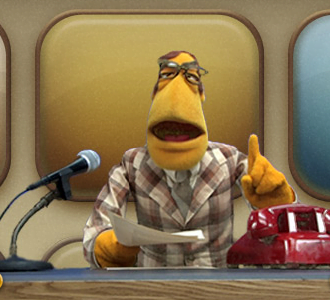 Ethiopia will soon have its first female president. Government sources confirmed to the Addis Standard news outlet on Sept 24. that Sahle-Work Zewde, an Ethiopian diplomat with years of experience as a UN ambassador, will replace the outgoing president Dr. Mulatu Teshom. Her three decades of work with the UN includes roles in Peacekeeping, serving as Ethiopia's representative to the African Union and the United Nations Economic Commission for Africa.
After peaking as a Category 5 storm over the Pacific on Monday, Sept 22., Hurricane Willa continues to move inland after it made landfall as a Category 3 on Mexico's pacific coast near Mazatlán, causing torrential rains and high-speed winds. According to BBC news, residents of Mexico Beach, one of the worst affected areas, described the aftermath as a "warzone." According to the Associated Press, 120 miles per hour wind knocked out power in the Sinaloa state municipality of Escuinapa.
Harry Potter has sold over 500 million copies worldwide, making it one of the bestselling books of all time. Although it is a work of fiction, readers in India have found parallels with the themes of marginalization and class represented by exclusion of werewolves and enslavement of house-elves, reflections of the issues of class and discrimination in real-life India. West Bengal National University of Juridical Sciences will offer course based on the world of Harry Potter. The course, entitled "An interface between Fantasy Fiction Literature and Law: Special focus on Rowling's Potterverse," is an "experiment to encourage creative thinking," according to Professor Shouvik Khumar Guha who designed the course.
Freelance Japanese journalist Jumpei Yasuda, who was kidnapped more than three years ago by Al-Qaeda's branch in Syria, was released and held safely at a Turkish immigration facility on Sept. 24. He was kidnapped while reporting after his contact was lost. According to CBS news, a war monitoring group said he was most recently held by a Syrian commander with the Turkistan Islamic Party. The news of Yasuda's release came from Qatar, one of the countries that aided in Yasuda's release.
Italy's anti-trust watchdog said on Wednesday, Sept. 24 that it was fining Apple Inc. and Samsung electronics 5 million euros each following complaints that Apple used software updates to slow down older devices. The anti-trust body said in a statement that Apple and Samsung had "caused serious dysfunctions and reduced performance significantly" to push consumers into buying new devices. Apple has admitted to slowing down older devices in the past, citing preservation of battery health, rather than pressuring consumers, as their reason.
Leave a Comment