News in Brief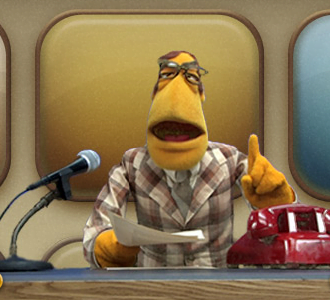 Brazil
Former Brazilian President Luiz Inácio Lula Da Silva, known as 'Lula,' turned himself in to the police on April 7. Supporters urged Da Silva to resist arrest, and some attempted to block his car from leaving a metalworkers union headquarters in São Bernardo do Campo where he was staying. Da Silva was convicted as part of an ongoing corruption investigation known as Operation Car Wash, which had led to the conviction of various politicians. Lula was convicted of receiving a beachfront apartment as a bribe from the engineering firm, OAS.
Syria
On April 7, Douma, the last rebel held town in eastern Ghouta, was hit with airstrikes. Syrian opposition activists say the attack was carried out by the government.  Damage and injuries display signs that the attack was done with chemical weapons. Estimates of total casualties vary from 25 to 100. According to Syria's Civil Defense and Syrian American Medical organization, over 500 patients, mainly women and children, were brought to hospitals displaying symptoms of being hit with a chemical attack.
Algeria
On April 11, 2018, an Algerian military plane crashed near Algerian capital Algiers, leaving at least 257 dead. Most of the dead are army members and their families. 10 crew members also died. The cause of the crash is being investigated. The plane crashed shortly after taking off from a military airport in Boufarik. According to the Associated Press, the bodies pulled from the crash showed signs of "deep burns caused by the fuselage catching fire." The plane, an Ilyushin Il-76, was travelling to Bechar and Tindouf.
CAR
On April 11, protesters put 16 corpses in front of the headquarters of the UN in the Central African Republic. UN troops had begun a mission on April 8 to disarm members of a Muslim militia based in the PK5 neighborhood. Protesters that called for an end to the violence claimed the corpses were civilians caught in the crossfire. A demonstrator told Reuters news agency, the UN forces had shot at civilians during Tuesday's operation. "We, ourselves, no longer understand anything," the demonstrator said. "Does their mission consist of shooting at civilians?"
United States
Teacher strikes in several states continued in Oklahoma and Arizona. Oklahoma school districts cancelled school on April 12 for the ninth day of teacher walkouts. On April 11, teachers in Arizona held a walk-in to demand lawmakers pass a 20 percent pay raise and increase funding to pre-recession levels. These protests followed a nine day strike in West Virginia. Fayette, Garrad, Bullit, Scott, Christian and Trimble counties scheduled to close Friday for a teacher's rally at Frankfort when lawmakers return to session.
Leave a Comment