News in Brief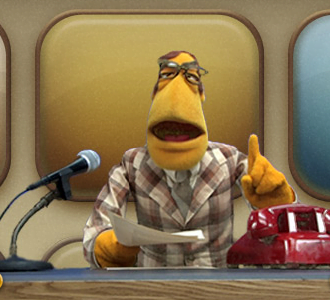 Brazil
Brazilian Congress has approved a decree that allows military intervention in Rio de Janeiro, according to ABC News. On Feb. 20, both the police and the military spread out through the city in order to combat rising crime. There were checkpoints set up on the neighborhood Guanabara Bay and commuters were searched. Details about the plan still need to be announced, which has raised questions and concerns. Brazil was under a military regime between 1964 and 1985, and many feel uneasy with the presence of soldiers in the streets.
South Korea
On Wednesday, Feb. 21, the South Korean government stated that it will be signing trade deals with five Central American countries. According to CBC News, the move is expected to boost South Korea's market success in automotive and electronic sectors. South Korea's Trade Minister Kim Hyun-chong is expected to have meetings in Seoul with representatives from Costa Rica, El Salvador, Honduras, Nicaragua and Panama. The five separate agreements are supposed to terminate duties on approximately 95 percent of goods and services.
Venezuela
Recently, the Venezuelan government launched Petro, an oil cryptocurrency. The Venezuelan national government has claimed that this new launch is the world's first sovereign cryptocurrency. The currency was created in an effort to circumnavigate economic sanctions imposed by the U.S. government, according to BBC. The Petro also hopes to boost the country's failing economy and positively impact its widespread financial crisis, which is in part due to the nation's near $150 billion debt.
Latvia
Latvia's central bank is experiencing a crisis under several corruption charges against its head. "I have taken the decision not to resign,"said Ilmars Rimsevics, the Bank of Latvia's Governor and Representative of the European Central Bank to reporters in Riga. "I am not guilty." According to Bloomberg, Latvian officials have urged Rimsevics to step down after the country's anti-corruption agency detained under allegations of Rimsevics accepting bribes. He was released on bail and currently faces no formal charges as of Feb. 19.
Thailand
A judicial court in Bangkok recently ruled in favor of granting a Japanese man sole paternity rights over 13 children he fathered through Thai surrogate mothers. The man, Mitsutoki Shigeta, has now been permitted to pursue custody of the babies after clearing he was not involved in human trafficking. According to BBC, Shigeta is the son of a wealthy entrepreneur who was revealed to have at least 16 children through surrogacy in Thailand. His "baby factory" caused controversy contributed to Thailand banning foreign commercial surrogacy.
Leave a Comment