News in Brief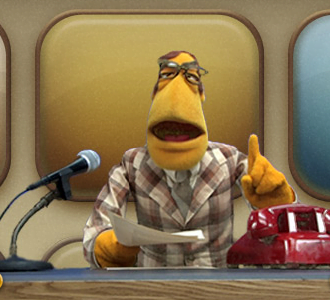 Malaysia
Malaysian newspaper Sinar Harian recently published a checklist on "how to spot a gay." According to The Guardian, the action sparked widespread outrage across the country's social media and other online media sources. LGBTQIA activists have highlighted the serious and potentially life-threatening consequences the ridiculed article can pose. Some "indicators" in the infamous checklist include facial hair, branded clothes and frequency of going to the gym. The article has brought attention to the fact that homosexuality is still punishable for over 20 years in prison in Malaysia.
South Korea
The Pyeongchang Winter Olympics have marked an uncommon display of unity between North Korea
and the host, South Korea. From the very beginning, athletes from both countries marched together as they entered the opening ceremony. Smaller moments of this unity display have included fans cheering together in the stands. Some cheering performances by North Korea's "army of beauties," or the selective cheering squad of approximately 230 women, have reportedly been supported by South Korean participants following matches.
Argentina
On Thursday, Feb. 9, potentially record- breaking hail fell across Córdoba, Argentina. According to The Washington Post, the storm started calmly with "tiny and fun" hailstones, but these hailstones eventually grew to the size of tennis balls. The stones reportedly weighed over half a pound and measured over 5 inches in diameter. Several birds were killed and fell from trees, and over 3,000 buildings were damaged by the storm. The damage from the event has left some families in the city homeless.
Tonga
According to CNN,  Tonga has been impacted by its worst storm in over 60 years. Beginning Monday night, Feb. 12, tropical cyclone Gita caused a significant amount of damage in the South Pacific island nation. At the peak of the disaster, winds reached over 233 kilometers per hour, but Gita was not classified as a Category 5 storm according to The Guardian. Emergency services in Tongatapu reported 3 major injuries and 30 minor injuries as of Tuesday, Feb. 13. An estimated 110,000 people live in Tonga.
Liberia
Ellen Johnson Sirleaf, Africa's first elected female head of state and former Liberian president, won Mo Ibrahim award. The prize totals to $5 million dollars and was designed to improve the quality of leadership across the African continent. According to Africanews, the annual award was not presented six separate times since its creation in 2007 because "there was no leader considered worthy of it." The Mo Ibrahim Foundation announced that Sirleaf received the award for her "exceptional and transformative leadership" and role in Liberia's recovery following civil war.
Leave a Comment