News in Brief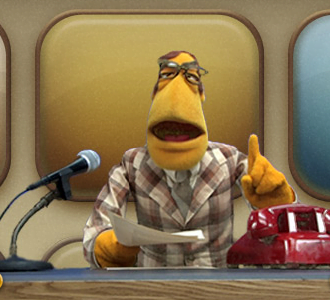 Germany
After months of stalemate across German national politics, Germany will soon have a functioning coalition government. According to BBC, representatives of Germany's chancellor Angela Merkel's conservative party, the CDU, and center-left Social Democrats, SPD, have reached a coalition deal. The agreement is that the SPD will be in control of six ministries, which include foreign affairs and finance. At a conference on Wednesday, Merkel stated the deal would establish a "good and stable government."
Taiwan
On Tuesday night, Feb. 6, a 6.4 magnitude earthquake struck Taiwan's eastern coast. The earthquake strongly impacted the city of Hualien, where several buildings collapsed or experienced significant damage. According to CBS, at least six people have been killed, 88 are missing and approximately 256 individuals have been injured as a result of the disaster as of Feb. 7. Skyscrapers in the region, such as the Beautiful Life Hotel, are reported to be tilting dangerously.
Greece
According to Reuters, Macedonia hopes to "add a geographical qualifier" to its title. The declaration surfaces in light of the nation attempting to resolve a conflict with Greece. The dispute has impacted Macedonia's pursuits of joining the European Union and NATO. "I would like the negotiations (with Greece) to succeed," Macedonian Prime Minister Zoran Zaev said to The National Herald on Tuesday, Feb. 6. "We are ready for a geographical qualifier in the name."
England
According to BBC, researchers from London's Natural History Museum have conducted a genome analysis on "Cheddar Man," Britain's oldest complete skeleton, for facial reconstruction. The analysis was based off DNA extracted from the skeleton by researchers from London's Natural History Museum. The facial reconstruction reveals that the Briton from over 10,000 years ago had dark skin and blue eyes and can provide valuable insight into early resettlements. The analysis will feature in an upcoming Channel 4 documentary.
Maldives
Mohamed Nasheed, the exiled ex-president of the Maldives, has requested other countries to intervene in the island nation's ongoing political crisis according to BBC. Specifically, Nasheed has asked India to aid in freeing prisoners and the U.S. to help control the nation's leaders' financial transactions. The crisis began when current President Abdulla Yameen defied Supreme Court orders to release political dissidents, which sparked national protests. The government has since declared a state of emergency.
Leave a Comment