News in Brief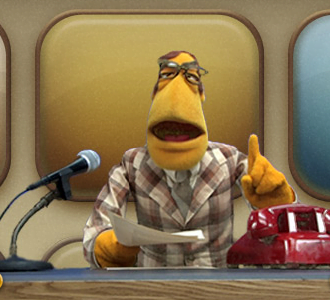 Egypt
On Saturday, Egyptian archaeologists uncovered a tomb belonging to a royal goldsmith who lived over 3,500 years ago. The site took around five months to excavate, yielding a humble historical discovery. Egyptian officials struggling to revive the country's history presented the finding as a promising hope for this goal. This follows other major archaeological discoveries throughout this year, after a Pharaonic colossus, 17 mummies, and a tomb of an 18th dynasty judge.
Mexico
Last Thursday, a magnitude 8.1 earthquake occurred on Mexico's southern coast. Approximately 96 people have died from the event, according to estimates as of Sept. 13. This has been the most powerful earthquake in Mexico since 80 years ago, leaving 2.5 million people in need of emergency aid and shelter. President Enrique Peña Nieto declared the three days following last Friday national days of mourning before promising to reconstruct impacted locations.
Singapore
On Wednesday, Singapore's first female president, Halimah Yacob, was inaugurated. Yacob, a former speaker of Parliament, is the first ethnically Malay Singaporean president in 50 years. Her election has yielded questioning of her country's democratic system, as she ran unopposed as the only candidate certified by the Presidential Elections Commission. Prior to her selection, the Presidential Elections Commission narrowed presidential eligibility requirements to Malay persons who, if coming from the private sector, must have been a senior executive of a large company.
Philippines
Legislators have voted to provide an annual budget equivalent to $20 towards the Commission on Human Rights. This body has been investigating the nation's war on drugs. The move is speculated to be in response to the commission's public criticism of President Rodrigo Duterte's aggressive drug policy, a drug war which has resulted in thousands of deaths. The commission's newly approved budget of just 1,000 pesos is a significant decrease from their former annual budget of 749 million. pesos.
Togo
The Israel-Africa summit originally set to take place in October in Lome, Togo, has been postponed indefinitely as a result of political unrest in the country. Thousands of protesters have been demanding presidential term limits and for an end to the 50 year rule of the Gnassingbé family. Togo's government has introduced constitutional reforms in response to these protests, but opposition has widely dismissed the move.
Leave a Comment