The trials of Guilford's trails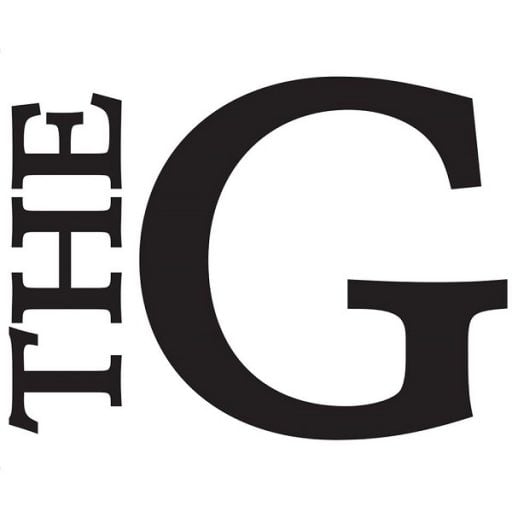 The Guilford College website says the school's main trail, located behind the lake, "…combines sustainable building methods with Guilford's Underground Railroad Project."
However, it can sometimes feel like the trail has been left to linger, unattended by campus workers. Flooding, downed trees and a lack of signage has made it hard to navigate. In particular, collapsed bridges have left parts of the trail inaccessible. As a result, one of Guilford's most notable features feels like it's a footnote for the College, and not a major project.
April marks the true start of spring, with green trees and increasingly later sunsets. The days get warmer, and rain is frequent. This can make it a wonderful time to get outside and to explore local trails. However, the lack of maintenance on these trails can make this a larger issue than it needs to be.
For instance, trails in our area feature many low-lying creeks and streams, which flood during storms. Because these creeks and streams are directly adjacent to some of the trails, they become flooded and are later too muddy to be used.
One notable streamside trail is consistently muddy because of this, to the extent that the immediate route around it has been worn into the forest floor. These issues, compounded by the fact that some bridges are in serious disrepair, can make the trails unusable for runners or people with mobility issues.
As mentioned previously, the lack of signage is also a problem. It makes Guilford's trail unapproachable to new students who mostly only know other new students, who are as equally uninformed about the trails as they are. A first-year's first experience with the trail is likely to be a guided tour during orientation activities, where they will walk a section of the trail and see the Underground Railroad tree; little else of the trail will be explored.
Because of the signage issues and limited experience, students will be left without an idea of where the trail leads, which means that they likely won't explore it in the future unless they're already interested in nature.
These issues can be amended, however, with proper care taken by campus workers to repair and maintain the trail. By rebuilding bridges, shoring up trail paths and adding proper signage, dignity and utility can be restored to campus trails. However, that would only be half the battle.
It is also crucial to provide students with more opportunities to expose themselves to the campus trails. This could mean better using the trails during classes, or hosting more activities on the trails. One can easily imagine clubs hosting scavenger hunts or other activities in the woods when the trails are clear and easily navigated.
Having a place to escape to during the semester can be vital for student sanity, and bringing the trails up to a level where they should be could be an excellent way to create that place. All it would take is for the Guilford community to show a little more care for our existing trails and place more focus on them instead of making a one-time trip.
Leave a Comment