Guilford – called to the light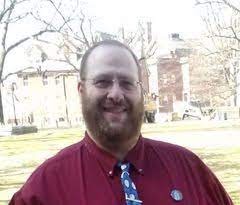 The light at the end of the tunnel could be an oncoming train. 
Save Guilford is a group mainly of alumni that has emerged to oppose draconian cuts at Guilford College. It has been unable to force leadership to step aside, despite pressure placed on the board through direct action by students, an overwhelming vote of no confidence by the faculty and millions of dollars of pledges.
Save Guilford released some of the pressure on the president and board, who brought the College into crisis, by giving them a policy off-ramp rather than forcing them to step aside. The board paused the cuts, set fundraising goals, and formed working groups relating to enrollment, fundraising, alumni relations and employee relations. Did Guilford's particular ethos, including Quakerism, necessitate this seemingly gentler approach, or did the opposition unwittingly succumb to divide and conquer strategies, which will prolong the difficulties ahead and reduce the chances for success?
The founders structured their movement to have more order and less tumult than the groups that saved other colleges. They determined strategy and messaging from the top while tightly controlling access to their committees' online platform. Then leaders pushed messages out to the large Facebook group because they were afraid of what would happen if they didn't keep order in the larger group. Many emails were sent directly to the board while avoiding most of the methods that would disrupt the power structure and enable more significant change.
Their approach seemed to favor aspects of Quakerism that use careful process and deliberation. This method has its benefits for some circumstances. However, an excess of procedures and control in this type of opposition organization is dangerous when it prevents rapid execution at the top levels and slows down momentum at the grassroots level. I advise movements like this that urgency is their friend because their actions affect people who have to make decisions right now about their future. Staff and faculty have to make decisions about applying for other jobs and housing. Students have to make decisions about enrollment or transferring; these decisions affect their lives and enrollment levels in the College for years to come. 
There are few checks and balances on the board's power; the opposition needs to overcome a massive power differential to be effective. The structure of Save Guilford, coupled with an inclination to work with the existing power structure too soon, may have played into the hands of the College leadership, who had created much of the crisis in the first place through secrecy, excessive borrowing and insularity. Unfortunately, it's easy for the board and president to divide and conquer by cynically taking advantage of people's need to be heard. It's easy to create working groups picked by leaders, instead of elected by stakeholder groups, to push through their plans while adding a deceptive veneer of an inclusive process.
Trustees and other top leaders may be more entrenched because they can say that they were flexible and listened to constituents. If it works out, they can claim credit, and if it doesn't, they can say they tried everything possible before going ahead with the cuts they wanted in the first place. According to Ed Winslow, Chair of the Board of Trustees, "Future program or personnel changes will be made in light of developments during this ongoing period of discernment and work." 
Staff and administration could perceive the working groups as an invasion that threatens their autonomy. If these working groups turn things around, they get the credit for the success, making the current administration look bad in contrast. These built-in conflicts of interest could vastly slow down the project of saving the College. Additionally, once Save Guilford hands over donations to the College, it will lose the majority of its remaining leverage. There was a better way all along, and there are still strategic adjustments that can be made before it's too late. These include drafting a plan from Save Guilford rather than the working groups led by trustees, including specific demands such as leadership changes, and making it a condition of all new donations to Save Guilford that funds will not be given to the College until it accepts the plan.
Leave a Comment