News in brief: Honors Program, OSLE sponsor Dinner and Discussion Monday, Nov. 4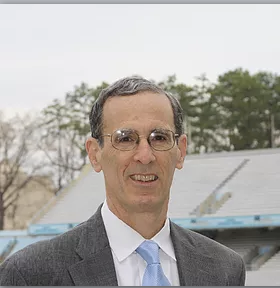 Guilford's Honors Program and the Office of Student Leadership and Engagement (OSLE) will welcome Dr. Bob Malekoff of the University of North Carolina-Chapel Hill for Dinner and Discussion at 6:30 p.m. Monday, Nov.4, in the Gilmer Room.  All are welcome to attend and a sign-in sheet will be available for  those who are not on a meal plan.
Malekoff currently is director of the Undergraduate Sport Administration Undergraduate Program at UNC-Chapel Hill. As a former athletic director, NCAA Division I coach and Guilford professor, he will offer his insights about sports and higher education at this Dinner and Discussion event.  Contact hhayton@guilford.edu for more info.
Hang on for a minute...we're trying to find some more stories you might like.