Guilford College News in Brief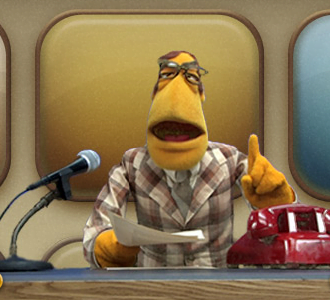 Black Student Union hosts N-word discussion
As one of Guilford's final events in celebration of Black History Month, on Feb. 26 the Black Student Union hosted a presentation and discussion about both the historical complexities of the N-word. The event was facilitated by Vice President for Diversity, Equity and Inclusion and Title IX Coordinator Barbara Lawrence and Director of Student Leadership and Engagement Tim Johnson. This discussion is only one of the events that the Multicultural Education Department and the Black History Month Planning Committee sponsored for Black History Month.
Campus Life supports DACA recipients
Guilford College Campus Life showed its support for DACA recipients on Friends of Dreamers Higher Education National Call-In Day on Feb. 28 by urging Guilford community members to call their representatives in Congress and advocate for the swift passage of legislation to protect Dreamers. Campus Life set up a table in Founders Hall with information on how to contact representatives in Congress. The organization also set up a phone bank in the Campus Life conference room for community members to make these phone calls.
#DayforGuilford celebrates faculty and staff
Before the campus started spring break, Guilford celebrated #DayforGuilford, an event intended to demonstrate the campus community's support and appreciation of faculty and staff. The event was organized by the Office of Advancement and Alumni Relations, which provided baked treats and coffee to Guilford faculty and staff in Hendricks Hall. "THANK YOU for the difference you make every day at Guilford," wrote the Office of Advancement and Alumni Relations on the Guilford website. 
Guilford hosts blood drive
In partnership with the American Red Cross, Guilford College hosted a community blood drive on Wednesday, March 14 in the Community Center. The event was organized by Interim Assistant Director for the Office of Student Leadership and Engagement Zana Hicks. Participants were encouraged to make appointments in advance, as well as to eat iron-rich foods and hydrate starting one week prior to the event. Guilford has held blood drives in the past with organizations such as the Community Blood Center of the Carolinas and the American Red Cross.
Student Mara Stewart organizes free STD/HIV testing
On March 15, Guilford offered its community members free STD/HIV testing in Bauman Gallery East. The testing was organized by senior Mara Stewart. In the past, Stewart has offered presentations on STD testing and awareness, and has created pamphlets and worked to remove the stigma of STD testing through her summer work at the Triad Health Project, an advocacy and support group for people suffering from HIV/AIDS.
Quaker Lunch discusses Earth Quaker Action Team
According to the Earth Quaker Action Team website, "(EQAT) is a grassroots, nonviolent action group including Quakers and people of diverse beliefs, who join with millions of people around the world fighting for a just and sustainable economy." On March 15, Guilford sponsored a Quaker Lunch intended to teach attendees about the work of EQAT and the efforts of Greensboro Quakers to start a similar group. The event was organized by William R. Rogers Director of Friends Center and Quaker Studies Wess Daniels.
Leave a Comment