Jams Deli is the jam for Guilford College students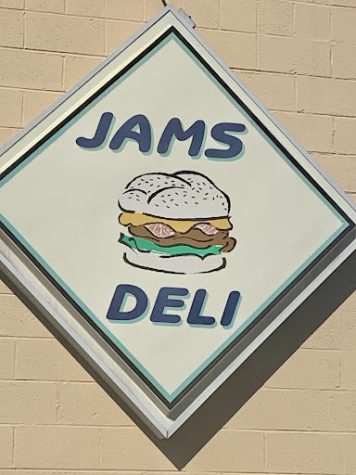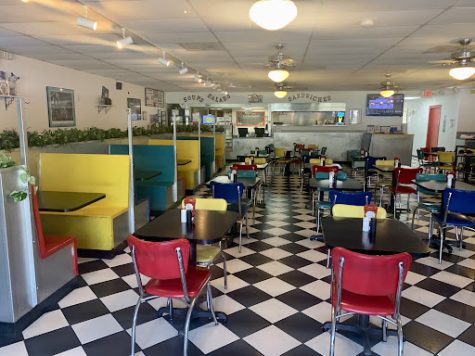 As an out-of-state Guilford student who is a foodie, I had trouble navigating the food options in Greensboro and near the College. Then I realized that Greensboro has many diverse, budget-friendly options for places to eat. There are plenty of options across from Guilford's campus, but one in particular offers quick, inexpensive and delicious comfort food: Jams Deli.
Jams Deli is located across the street from Guilford, on the corner of Friendly Avenue across from the Eagle Physicians walk-in clinic. It is a quick, easy walk from campus and a great place to fill the stomachs of hangry Guilford students. Jams is a Southern-style deli, family-owned and operated by Chris Maness since 1988.
Jams Deli promises "quick service, but not fast food," and in my experience, as well as the experience of other students, Jams delivers on that promise. Customers order at the register and then sit down and eat. Without a wait staff, the service is pretty quick and you are able to see your food being prepared because of the way the restaurant is set up. While I was there this week, there were only two cooks, but my favorite Reuben sandwich was ready within 10 minutes.
Junior Hannah Hoffman agreed that the service is exceptional, saying that it is "always fast and my order is always correct."
The food is delicious and my go-to comfort food, especially the Reuben sandwich — which is corned beef with sauerkraut, Swiss, and  Thousand Island dressing between two slices of grilled rye bread. The sauerkraut, which is a staple in most Pennsylvania Dutch dishes, gives me a taste of home, even though I am more than 500 miles away from Pennsylvania. The Reuben at Jams is one of my comfort foods because it reminds me of home, but also because it is a hot sandwich, unlike the deli options offered in the Guilford cafe. When I have some extra time in the day or if classes get a little too stressful, I am able to walk to Jams Deli and order something that I know will always make me smile. That is not always the case when it comes to going to on-campus dining. For me, on-campus food is hit-or-miss.
Jams offer specialty sandwiches, daily soup specials, salads, burgers, hot dogs, desserts and sides, and even serves alcohol. Guilford senior Moss Mclean loves the turkey sandwich with Havarti cheese and the "always crispy" fries. Sophomore Martha Kravitz raved about the pickles, saying that they are "deli style, cold and crisp, which are hard to find at restaurants nearby."
Besides the good food and service, the environment at Jams Deli is definitely noteworthy and surprising. When you walk into a brick building that matches all of the others on the street, you are met with retro black-and-white tiled floors, vibrantly colored booths and chairs, vintage wall decor, plants, arcade games, and the smell of good food waiting to be ordered from a large menu.
Students appreciate the atmosphere at Jams as well. Mclean described it as quiet and colorful; Kravitz said it was homey and welcoming and Hoffman said she enjoys the retro vibes.
Junior Brandon Holland was surprised that Jams was so quiet.
"I am not used to going to restaurants that don't have music," Holland said.
The atmosphere, location, and good food draw the Guilford community to Jams. On Saturdays, Guilford students and their families can be seen eating there after sports games.
I, along with the students I interviewed, suggest that the Guilford community take the opportunity to enjoy a meal at Jams. It is open Monday through Saturday from 11 a.m. until 9 p.m. and closed on Sunday, and it offers dine-in and takeout options.
Jams is a short walk away, so when you are not feeling what the cafe or The Grill is offering, be sure to check it out. The prices are affordable for college students, the service is fast and accurate, and the servers are kind.
The environment is fun and relaxing, and it's the perfect place to enjoy some comfort food during the semester, especially during the midterm season. Do not miss out on this hidden gem across from campus on Friendly Avenue
Leave a Comment