Omicron variant raises new COVID concerns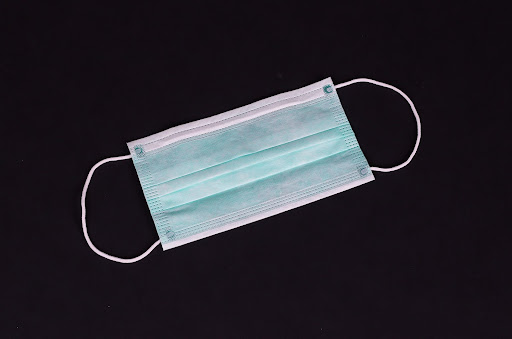 On Nov. 26, a new coronavirus variant was named by the World Health Organization. The latest variant, Omicron, was first identified in South Africa. 
According to a Nov. 26 New York Times article, the United States joined several other countries in placing restrictions on those coming from Southern Africa. President Joe Biden has banned travel coming from South Africa and seven other countries in Africa including; Botswana, Zimbabwe, Lesotho, Malawi, Eswatini, Namibia, and Mozambique. 
These travel restrictions don't apply to American citizens or lawful permanent residents, but they have to test negative for COVID-19 before traveling back to the United States if they. 
"The Omicron variant has been detected at even faster rates than previous surges have been, suggesting it may have advantages over other variants," NPR reported on Nov. 27.
No one knows yet why this variant spreads so fast.
"This variant has a large number of mutations. And those mutations have some worrying characteristics," said Dr. Maria Van Kerkhove of the WHO's Health Emergencies Program in a video published on Twitter.
Many members of the Guilford College community were surprised by this new COVID-19 variant.
"I was not really surprised but disappointed, as we all are," said Coordinator of Student Health Susan Smith. "I'd better not share my first thought—It's not very nice! Seriously, I (think) we do not need to panic…just do the research and plan accordingly (which includes encouraging everyone to get the booster shot and continue mask-wearing). This is another bump in the Covid road, but we will get through it."
According to a Dec. 7 New York Times, Omicron has been identified in 23 U.S. states, including Arizona, California, Colorado, Connecticut, Florida, Georgia, Hawaii, Illinois, Iowa, Louisiana, Maryland, Massachusetts, Minnesota, Mississippi, Missouri, Nebraska, New Jersey, New York, Pennsylvania, Texas, Utah, Washington, and Wisconsin.
"The College is positioned to continue testing as needed throughout the spring semester," said Smith when asked if more testing would be required on campus because of the variant. "But Starmed has informed us that the CARES Act funding to support testing is secure through June of 2022. Also, this enables us to provide on-campus testing on a regular basis to everyone at no cost. We are fortunate to have had Starmed's testing services for the past 16 months and look forward to continuing our relationship with them." 
On Dec. 8, first-year Deliah Bowes shared her concerns about the new variant via Snapchat.
"I think it's definitely something to take seriously, and I think it really shows the importance of getting vaccinated so that it hopefully will have a lesser impact on someone's body if they happen to catch it," said Bowes. 
"Testing, combined with our community's strong commitment to COVID-19 safety protocols, has made the difference!" said Smith. " Other colleges of our size in the area have struggled with not being able to provide on campus testing. I truly believe we have 'tested our way out' of COVID to a large extent, being able to identify positive cases very quickly and stay ahead of the virus."
According to the New York Times," For now, vaccinated people can reasonably continue to behave as they were but many should feel urgency about getting booster shots. Older people and others who are vulnerable, like people receiving cancer treatment, should continue to be careful and ask people around them to test frequently."
Leave a Comment