'TikTok here to stay'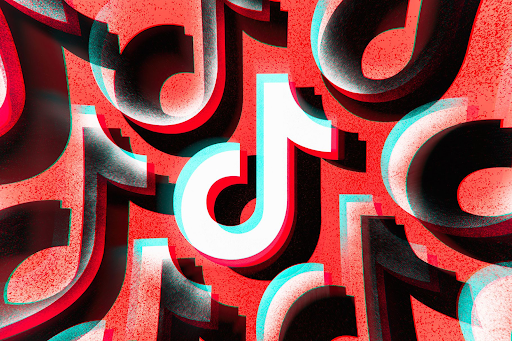 TikTok is climbing the ranks to becoming the most popular app in the world.
The app's focus is primarily on sharing content that typically lasts less than a minute, such as short videos of people singing and dancing. Some may assume that the video length would leave users unsatisfied, but TikTok has become the fastest growing social media platform for Generation Z.
With 800 million active users worldwide, over two billion downloads on the App Store and higher user engagement rates than Instagram and Twitter according to Influencermarketinghub.com, it is evident that TikTok has already had a substantial impact on the world of social media since its launch.
Despite its popularity, TikTok has had its fair share of controversy as it continues to steal the social media spotlight. President Trump is planning on enacting a U.S. ban against the app, which could halt users' ability to download or receive updates for TikTok. He argues that the app breaches its users' security by giving Beijing access to the personal data of American users. Thus, he has given the platform the ultimatum to either let an American company take control of its U.S. operations or to face banishment from the U.S. completely.
Guilford sophomore and TikTok user Jess Castaneda does not think TikTok should be banned, regardless of the reason. She argued that if the platform is simply taken down, another one will replace it, and the same dilemma that we are facing now could repeat itself.
With the potential ban looming, many users question the app's security.
"Honestly, I don't think TikTok is secure, because the For You page is WAY too accurate or consistent with my daily life," Castaneda said. "I think it could be TikTok buying data from other companies (i.e what I look up on Safari, Instagram, etc), as well as my interactions with certain videos with similar content. Sometimes when I see a funny video, I'll check the profile of the creator and stalk their videos!"
First-year Shakira Little shared her feelings about the ban, saying, "I was upset because I love dancing and I use it for entertainment. I don't think it is unsecure, because everything comes with a risk."
With the election nearing, Trump could be trying to ban TikTok as part of a political agenda.
"I think one of the main reasons TikTok is really getting taken down is the pranks that Gen Z TikTokers have done to Trump," Castaneda explained. "TikTok was a very large platform where a lot of people pulled pranks on Trump during his rallies. I think that they want to silence us to stop us from sharing these kinds of things."
With regards to the upcoming TikTok ban, there are questions being raised as to whether the government should even have the ability to ban and limit certain social media platforms.
Guilford student Emily Roberts, who started using the app to cure boredom during quarantine, stated, "I don't think the government should have that much power, but I think there's probably more to this that we're not aware of."
Oracle Corporations has now taken charge of TikTok's U.S. operations, but there are still doubts about the social media platform's future. Now, TikTok is arguing that their company's rights were infringed upon when Trump publicized the ban.
Judge Carl Nichols of the United States District Court for the District of Columbia has temporarily blocked the order Trump set in place to ban TikTok. However, the judge did not stop the upcoming ban set to take effect on Nov. 12, 2020, which could leave TikTok inaccessible.
TikTok is here to stay for now, but while the platform continues to grow, the future of the flourishing social media app hangs in an uncertain balance.