News in Brief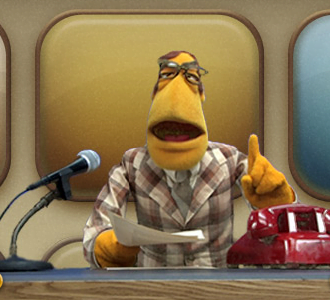 Australia
Australia in the midst of one of its hottest summers on record. The heatwave has led to wild horses dying, 50 wildfires burning on the island of Tasmania and even snakes seeking refuge in people's toilets in order to remain cool. The city of Adelaide reached a record high temperature of 46.2 degrees Celsius or 114 degrees Fahrenheit on Jan. 30, surpassing the previous record of 46.1 degrees Celsius. As the demand for air conditioning surged, Melbourne cut back public transportation to save power.
Venezuela
Venezuela currently has two presidents. Nicolas Maduro, whose support comes from the military, China, Russia, the Constituent assembly and several other Latin American countries denies claims from his rival Juan Guaidó, that he hosted a false presidential election last spring. Guaidó is recognized as the legitimate president by the U.S., the opposition-controlled National Assembly, Brazil, Argentina and most other countries in Latin America. Almost all international observers have verified that the last election was fraudulent, but Maduro continues to grasp onto power, calling Guaidó an instrument of Venezuela´s oligarchy. Despite this, he has signaled willingness to enter negotiation talks.
Thailand
Thailand's capital, Bangkok has employed an unusual method to get rid of air pollution. The city's smog is normally mitigated by seasonal typhoon rains, but a drought has left the cities' air unclean. Trucks with water cannons have been employed to clean up air in the busiest streets by blasting large amounts of water into the air to recreate the effect of rain. The water cannons have been a nuisance to city life, however. Hannah Beech from the New York Times even reported that one vendor's cart was pushed into a sewer. On Jan. 30, hundreds of schools in the city were forced to shut down due to the toxic air quality.
South Africa
South African president Cyril Ramaphosa is facing congressional hearings for taking extravagant case bribes which were called "Monopoly money." While testifying on a panel to investigate corruption charges on Jan. 30, businessman Angelo Agrizzi implicated Ramphosa of receiving luxury cars, extraordinary amounts of beer and whiskey, and large amounts of U.S. cash in return for political favors. Agrizzi was the Chief Operating Officer of Bosasa, a South African logistics company which he said handed out between $300,000 and $440,000 to elite members of the African National Congress.
China
According to the annual U.S. intelligence report submitted to Senate on Jan. 29, China is likely to increase its military presence in the South China Sea. The report suggests that China's military strategy is a move to bolster its control of the oil rich Sprately Islands, where it plans to build military and dual-use infrastructure. The report concludes that Russia and China will put in a greater effort to compete for dominance with the U.S., posing a higher risk to national security.
Leave a Comment