News in Brief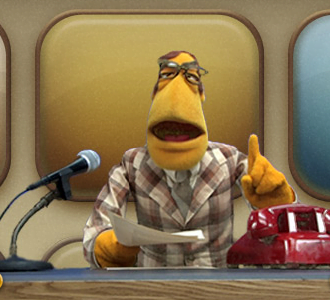 Saudi Arabia
According to documents reviewed by the Wall Street Journal, Saudi Arabia plans to limit its oil output by more than it originally committed in a six-month OPEC pact. The move is designed to raise oil prices to maintain state revenues, which are highly dependent on oil for Saudi Arabia. Despite the Organization of Petroleum Exporting Countries agreement with Russian-led allies to decrease production by 1.2 million barrels per day, oil prices have still fallen by nearly 10 percent.
Venezuela
In an increasingly unraveling economic and humanitarian crisis, Venezuelan Opposition leaders began enacting a plan on Jan. 15 to oust Nicolás Maduro and set up a provisional government until new elections can be held. Hoping to trigger a constitutional mechanism that would allow the National Assembly to take over, the opposition-controlled legislature declared Nicolás Maduro illegitimate. As he began his second term the Venezuelan president has come under increasing pressure, both domestically and from abroad, with the head of the national assembly Juan Guiadó saying that he is willing to take over as president.
Canada
On Jan. 14, a Canadian man, Robert Loyd Schellenberg was sentenced to death in China for drug smuggling in what one of his attorney's called a shockingly swift trial. Schellenberg was tried, convicted and sentenced to death within one hour of the trial. Originally sentenced to fifteen years in prison, one of his attorneys, Zhan Donshuo, previously warned him that the retrial could result in a harsher sentence. Canadian Minister of Foreign Affairs Chrystia Freeland, said that the Canadian foreign ministry asked for clemency for Schellenberg.
United Kingdom
On Jan. 15, British Prime Minister Theresa May traveled to the town of Stoke-on-Trent to deliver a final warning of the consequences if Britain were to leave the European Union without an exit deal. The next day, the Brexit plan faced a monumental rejection in British Parliament, with 432 lawmakers voting against the deal and only 202 voting in favor of it. Unless parliament holds another vote, Britain is set for a disastrous exodus from the EU without an exit deal, a situation which would force Britain to renegotiate all trade deals from scratch.
Kenya
Militants from the terrorist group al-Shabab stormed a Nairobian hotel-office complex on Jan. 16, killing at least 14. Kenya president Uhuru Kenyatta said that 700 people were evacuated safely and security forces had neutralized the terrorists. al-Shabab seeks to impose a radical, totalitarian Islamic rule on the region. The U.S. has been funding anti-al-Shabab operations for years, but the group has persisted.
Leave a Comment