News in Brief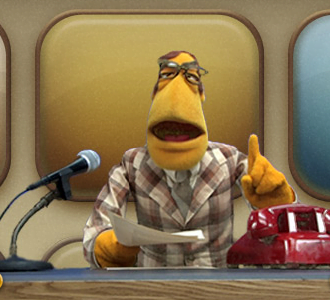 Argentina
Human Rights Watch asked Argentina on Nov. 26 to use the war crimes clause in its constitution to press charges against Saudi Crown Prince Mohammed Bin Salman, who landed in Argentina for the G20 Summit on Nov. 28. An Argentine agreed to take the case, breaking the international norm of diplomatic immunity. The charges will open and investigation into involvement of the crown prince in possible crimes against humanity in Yemen and the murder of journalist Jamal Khashoggi.
China
On Nov. 28. the Chinese government began an investigation on a scientist who claimed to have edited DNA in a live embryo, potentially creating what he calls the first genetically modified human baby. He Jiankui, an associate professor at the Southern University of Science and Technology in Shenzhen quickly came under scrutiny from the government and fellow scientists who decried his work as unethical. In a video he posted earlier that week, he claimed to have used a technology called CRISPR Cas9 to alter the embryonic genes of twin girls born this month.
Sri Lanka
Sri Lanka's Chief of Defense Staff surrendered on Nov. 28 after weeks of evading arrest for allegedly protecting the top suspect of eleven murders during the country's civil war. A large number of people were reported missing during the civil war that ended in 2009. Flanked by supporters, Admiral Ravindra Wijegunaratne appeared at the Colombo Fort Magistrate, decked in full military regalia. The magistrate previously issued three warrants for his arrest but Wijegunaratne refused to surrender.
Brazil
According to Greenpeace, deforestation in Brazil has accelerated so rapidly that in the last year Brazil lost an area of trees equivalent to "one million football pitches." Between August 2017 and July 2018, deforestation increased by 14 percent, leaving 7,900 square meters of land deforested. Deforestation could worsen if president-elect Jair Bolsonaro carries out his threats to loosen environmental protection laws. Greenpeace blames the rural lobby in Congress for "threatening the rainforest, its people, and the planet's climate".
Palestine
According to Al-Wattan TV, a Palestinian mother from the West Bank has been on a hunger strike for one week in a Palestinian Authority jail. Thirty-year-old Subha Jubara's arrest was part of an "exchange of political arrests between the two sides of Palestine." She was arrested earlier in November for sending funds to help impoverished Gazans under Israeli occupation. According to her family, she suffered physical assault at the hands of PA security forces, and the court rejected her legal team's request for her release on bail.
Leave a Comment