News in Brief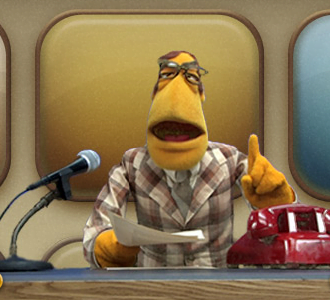 U.S.
Donald Trump's second supreme court nomination pick Brett Kavanaugh's nomination hearing began on Sept. 4 with calls from Democrats for him to withhold his own nomination until more details from his past are released. Capitol Police arrested at least 70 people who were protesting Kavanaugh's nomination hearing. Democrats accused the White House and Republicans of hiding key details about Kavanaugh's time as a Bush-era white house lawyer by refusing to release thousands of documents.
U.S.
On Sept. 5, an Emirates Airline plane was quarantined after landing in New York at JFK airport. 19 passengers had been taken ill, and 10 had been taken to hospitals for medical treatment. Approximately 100 passengers, as well as some crew on the flight, complained of illness including cough and fever. Later, Eric Phillips, spokesman for New York Mayor Bill de Blasio, confirmed that all passengers were off the plane and the sick ones were being taken to the hospital. He said that some of the passengers were from the Saudi Arabian city of Mecca, which was currently experiencing a flu outbreak, and that the passenger's symptoms were "pointing to the flu."
Afghanistan
On Sept. 5, a double suicide bombing at a wrestling club in the Afghan capital Kabul killed at least 20 people and injured 70. After a first suicide bomber targeted people in the club, a second bomber attacked responding emergency services. The attack has not yet been claimed by any group, but ISIS has carried out similar attacks in the Dashte Barchi district. Among the victims, were two journalists from the TOLONEWS channel. In 2017, Afghanistan was ranked among the three most dangerous countries in the world for journalists from Reporters Without Borders.
Argentina
In a televised address on Sept. 3, Argentine president Mauricio Macri announced that the country would adopt austerity measures to stabilize the peso. The government will reinstate taxes on exports, and more than half of the nation's government ministries will be abolished, a move predicted to heighten political tensions. "Markets may enjoy some of these announcements, but it will also create political tensions, as Mr. Macri will need to fire politicians who are crucial allies to get his reforms approved in congress," said Daniel Gallas, South American Business Correspondent Dani Gallas to BBC. "The success of these policies will be tested in the coming days by markets, by the IMF and by the people in the streets."
United Kingdom
Two Russian nationals have been named as suspects in the attempted murder of former Russian spy Sergei Skripal and his daughter Yulia Skripal. The poisonings took place on March 4, 2018. Sergei and Yulia have since been discharged from the hospital. In the '90s, Sergei was an agent for Russia's military intelligence service and worked as a double agent for the UK's Secret Intelligence Service. According to British Prime Minister Theresa May, the poisoning was "not a rogue operation" and was "almost certainly" approved at a senior level of the Russian state. In March 2018, the British government accused the Russian government of attempted murder and began enacting punitive measures including the expulsion of diplomats.
Leave a Comment