News in Brief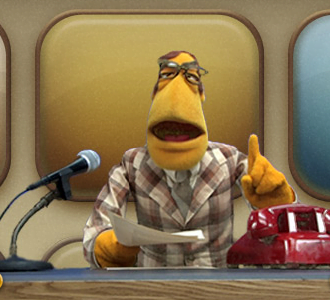 France
On Jan. 25, hundreds of residents of France incited brawls in supermarkets over Nutella pricing. These "Nutella riots" were a result of Intermarché, a supermarket chain, cutting the price of the hazelnut spread by 70 percent. Police intervened in at least three separate locations during the frenzy. According to The Guardian, "product dumping" and selling foods at a loss are considered illegal in France. Now, French authorities will be investigating the details of the widespread bargain and whether the promotion violated relevant domestic trading laws.
Afghanistan
On Jan. 25, Afghanistan's government declared a national day of mourning in response to an explosive-filled ambulance exploding in a crowded Kabul street on Jan. 24. According to CNN, over 103 people were killed as a result of the attack and 235 others were injured, including 30 police officers. The area attacked is a hospital and shopping zone known as Chicken Street. The Taliban have claimed responsibility for the attack, which occurred only a week after militants associated with the group attacked a luxury hotel in Kabul.
Liberia
Liberian President George Weah delivered an address on Monday, Jan. 29. According to The Guardian, the speech followed his election victory against Ellen Johnson Sirleaf at the end of 2017 and was intended to discuss existing expectations for his new position in office. During the event, Weah announced he would be cutting 25 percent of his own salary while acknowledging upcoming obstacles for the country's financial crises, including high inflation and unemployment rates. Weah's prior promises also include cracking down on government corruption.
Japan
A Japanese woman is suing Japan's national government due to a forced sterilization. According to The Guardian, the woman was sterilized without consent at age 15 because of a mental disability. The sterilization took place under Japan's former eugenics law, which resulted in approximately 16,000 individuals being forcibly sterilized until 1996. The unnamed woman is the first victim of the policy to openly sue the government regarding the law. According to Kyodo News, she believes that the government violated her rights and provided no support during the sterilization.
Iran
In Iran, women have been removing their headscarves in public spaces as a form of protest against the law requiring women to wear veils in public. The protests have involved women standing on utility boxes on street sidewalks holding their headscarves on a stick. According to CNN, the number of protests increased since Vida Mohaved, who was arrested for removing her headscarf in December, was released on Sunday, Jan. 28. "#TheGirlsOfRevolutionStreet" has gained recognition on social media
Leave a Comment