News in Brief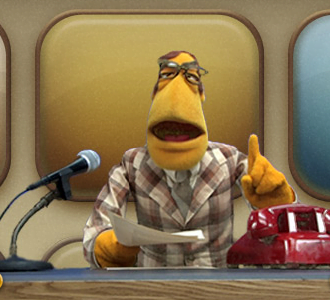 United States
On Sunday, Nov. 5, a gunman opened fire at First Baptist Church in Sutherland Springs, Texas. At least 26 people were killed. According to CNN, the youngest was 17 months old and the oldest was 77 years old. The shooter, Devin Patrick Kelley, was found dead from a self-inflicted gunshot wound after a short car chase following the attack. Katy Landry, a former girlfriend of Kelley, told NBC News that "He was very sick in the head."  Authorities have not spoken about the reasons behind the shooting.
Italy
Over 26 girls and women from Niger and Nigeria were found dead on Tuesday, Nov. 7 in the Mediterranean Sea. The bodies were recovered by the Spanish warship Cantabria, which had 374 rescued migrants on board and has been responsible for other Mediterranean rescues. Italian authorities are probing the situation to see if the deaths are linked to sex trafficking, according to NPR. has left Italian officials wondering whether the girls were purposely killed, and why all who died were female.
Poland
On Tuesday, Nov. 7, the Polish government approved a plan to spend approximately 35 billion zloty, or $9.6 billion, to build a central airport by 2027.The facility is predicted to be located in central Poland between Warsaw and Lodz, and is supposed to service as many as 100 million passengers per year. Poland is also hoping to improve trade relations with China by marketing itself as a European Union market port for the country, according to Bloomberg. Warsaw's Okecie airport faces closure under plan.
Saudi Arabia
On Saturday, Nov. 4, several Saudi princes and officials were arrested as part of a recent anti-corruption campaign. Many independent analysts believe that Crown Prince Mohammed bin Salman may be removing political challengers prior to his succession to the throne, according to The Washington Post. On the same day, Saudi Arabia closed its borders to Yemen in response to a missile allegedly striking Riyadh, Saudi Arabia's capital. Saudi Arabia and its Gulf allies have accused Iran of providing support for the missile launch, according to CNN.
Indonesia
An international team of scientists have discovered the Tapanuli orangutan, a species of great ape native to Malaysia and Indonesia. These orangutans, scientifically named Pongo tapanuliensis, are the eighth identified species of great ape. Less than 800 Tapanuli orangutans are projected to remain, classifying the species as critically endangered by the International Union for the Conservation of Nature. The apes only live in forests on the Indonesian island Sumatra and at high altitudes south of swamp forests, according to The Washington Post.
Leave a Comment