News in Brief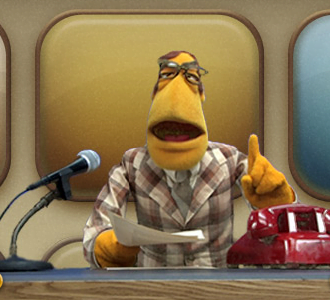 Brazil
On April 25, indigenous people protesting in Brasília, Brazil, clashed with police officers. About 4,000 people attended the protest, which concerned legislation about indigenous land rights. Farmers and native groups have clashed in recent months. "We carried 200 coffins symbolizing the genocide and deaths of indigenous peoples at the hands of the authorities allied to agribusiness," said Sonia Guajajara, according to Reuters. In 2010, the Brazilian Institute of Geography and Statistics estimated that the country had a population of 190 million and more than 817,000 people identified as being indigenous.
Germany
In Berlin, Germany, the parents of a teenager who died in 2012 are in a legal dispute with Facebook for access to their daughter's account. According to Deutsche Welle, the couple wants to review their daughter's posts and messages in order to understand more about her death and find closure. In 2015, a district court ordered the social media network to give the parents access. But Facebook challenged the decision, claiming releasing the daughter's account would impact the privacy of other users. Users cannot log into memorialized accounts on Facebook.
Kenya
The northern white rhino is a critically endangered species native to east and central Africa. In order to save the creature, conservationists have taken a novel approach. The last remaining male northern white rhino on the earth, Sudan, has gotten a Tinder account to raise $10 million to develop in vitro fertilization methods for rhinos, according to the BBC. Sudan, who lives in Ol Pejeta Conservancy in central Kenya under armed guard, has been unable to mate with the remaining two female northern white rhinos. Poachers hunt the species for their horns.
Venezuela
On April 26, demonstrations against Venezuela's government and President Nicolás Maduro intensified. In Caracas, the Venezuelan capital, authorities blocked off a highway, using tear gas and water cannons on marching protesters. So far in April, security forces have killed at least 29 people. "I want everything to end: the hunger, the murders, the corruption, all the ills we are suffering," said student Ricardo Ropero, a protester, to Reuters. "We have to stay in the street until there is change. We are the majority." More than 1,500 people have been arrested this month.
United States
On April 26, one of America's most popular cable channels, ESPN, announced layoffs for some of their highest profile sports analysts and personalities. The news comes two years after 300 employees at ESPN were let go. According to the Hartford Courant, ESPN has lost 11 million cable subscribers in the last three years. ESPN's carriage fee is $7 per month, the largest of any cable channel. In recent years, streaming services like Netflix and Hulu and other online entertainment options have supplanted traditional television viewership.
Leave a Comment