Protests worldwide, nationally garner attention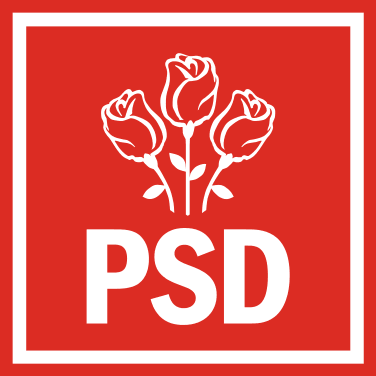 Thousands huddle together under nighttime lights. Droves of creative signs and flags sprinkle a crowd. Authorities line up behind rows of riot shields and tear gas.
Protests always create captivating images. The latest such examples feature the Romanian people taking to the streets en masse.
The Social Democratic Party of Romania, fresh off electoral successes more than two months ago, announced plans on Jan. 31 to decriminalize corruption offenses in cases where damages total less than 200,000 lei ($47,000). Citizens were upset.
Liviu Dragnea, the leader of the PSD and president of the Chamber of Deputies, Romania's lower parliamentary house, is one of many politicians facing corruption charges.
"We do not want to spend our nights here, but we can no longer trust the government," said a protestor named Marius to Agence France-Presse.
On Feb. 5, according to Romanian news network Digi 24, an estimated 600,000 people marched against the decree in locations across Romania. Since then, the government has scrapped its plan while crowds remain angry.
Romania's protests are a reminder of the power people hold in such tumultuous political situations around the world. In the past several years, groups of demonstrators have joined together for a variety of reasons.
"At the heart of every protest are grievances, such as experience of illegitimate inequality, feelings of relative deprivation, feelings of injustice, moral indignation about some state of affairs or a suddenly imposed grievance," wrote Jacquelien van Stekelenburg, head of the sociology department at Vrije University Amsterdam, in a blog post for the London School of Economics. "Feelings of relative deprivation result from comparison of one's situation with a standard — be it one's past, someone else's situation or a cognitive standard such as equity or justice."
Not all protests in recent history have been successful.
In December 2010, Mohamed Bouazizi's self-immolation set in motion demonstrations in Tunisia that would spread to the rest of North Africa and the Middle East. The Arab Spring achieved government reforms in the region but was not entirely peaceful. Four nations devolved into civil war.
Other nations have seen their share of civil unrest in the years since.
Greek citizens voiced their displeasure with the European Union and government austerity measures during its sovereign debt crisis. Brazilians, like Romanians, marched against government corruption to impeach former President Dilma Rousseff. Venezuelan protestors grouped together to challenge President Nicolás Maduro's handling of the nation's economic collapse.
From Hong Kong to Istanbul to Paris, protests are a fact of life. In the United States, the story is no different.
There have been protests in response to racially charged police shootings, notably in Ferguson, Missouri and Baltimore, Maryland. Indigenous groups and activists have objected to the construction of the Dakota Access Pipeline on the Standing Rock Indian Reservation.
Though there is no shortage of examples, some question whether public demonstrations are an effective political tool.
Karlen Lambert '16, a staff writer for The Stanly News and Press in Albemarle, North Carolina, covered the presidential inauguration Jan. 20 and the Women's March on Washington the following day. She said demonstrations cannot accomplish everything alone.
"Protests themselves, I think, are really cathartic experiences," said Lambert.
"In actual policy making, I don't know that I'd say they have a lot of weight. I think a lot of it has to do with keeping that momentum after the fact and using protests as either a starting point or a steppingstone in doing the actual work. I know a lot of people were inspired by the Women's March to do postcard parties … to just tell their representatives what they were thinking."
Large crowds can still make great impressions.
According to estimates made by Erica Chenoweth, professor of international studies at The University of Denver, and Jeremy Pressman, associate professor of political science at the University of Connecticut, more than 4.1 million people marched in 654 towns and cities across the U.S on Jan. 21. More than 300,000 marched abroad as well.
But every protest is unique.
"People made a big deal about how the Women's March was completely peaceful, and there were no arrests all over the world whenever it happened," said Lambert. "But I think there's a very different mindset with the policing of those events."
People view groups like Black Lives Matter differently than those who protested in the Women's March. The makeup of demonstrations and the tactics they employ affect the response they receive from the public, authorities and policymakers.
On Feb. 1, Breitbart writer Milo Yiannopoulos was scheduled to speak at the University of California, Berkeley until a group of demonstrators using destructive "black bloc" protest techniques forced campus police to cancel the talk. Many said the violent protests were uncalled for, while others felt they were justified.
"Of all the objections and cancellation requests presented to the administration, local government and local police, the only one that was listened to was the sound of shattering glass," wrote former columnist Neil Lawrence for The Daily Californian, UC Berkeley's student newspaper, in a Feb. 7 article.
Even peaceful protests have their issues. Lambert believes the Women's March was not entirely inclusive.
"It seems like (organizers) were trying to include representation from all types of backgrounds and groups," said Lambert. "But the overall experience was very whitewashed."
Today's uncertain geopolitical climate leaves room for protest movements to grow. How or whether societies choose to listen to demonstrators remains unknown.
Leave a Comment