News in Brief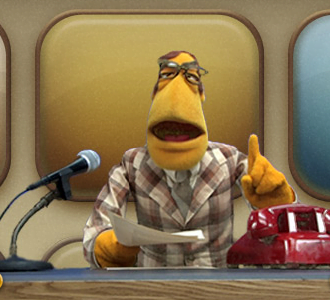 Colombia
For 52 years, the Colombian government and the Revolutionary Armed Forces of Colombia were at war. But on Sept. 26, President Juan Manuel Santos and FARC leader Rodrigo Londono Echeverri signed a peace agreement in front of Colombian citizens and international representatives in Cartagena. "Que viva Colombia," said United Nations General Secretary Ban Ki-moon at the ceremony. "Viva Colombia en paz." The conflict harkens back to the "La Violencia" period in the nation's history and U.S. anticommunist efforts during the Cold War. A national referendum will be held Oct. 2 to approve or reject the agreement.
Japan
The ancient world may have been smaller than previously thought. According to The Japan Times, excavators found four copper coins from the Roman Empire in the ruins of Katsuren Castle in Okinawa. According to X-ray analysis, the coins bear the images of Constantine I, a fourth century Roman Emperor, and a soldier holding a spear. Katsuren Castle dates back to 13th century and became a UNESCO World Heritage Site in 2000. The Okinawa Islands were once a trading center in Southeast Asia organized under the control of the Ryukyu Kingdom.
Iraq
The Islamic State group now holds no oil reserves in Iraq. According to the Kurdish media organization Rudaw, government forces drove IS from two oil-rich towns in northern Iraq, Shargat and Qayyarah. As a result, the Islamic State group's finances are strained. Without the ability to pump and sell Iraqi petroleum, IS may look to find other revenue sources. The group has already increased taxes on entrepreneurs and raised fuel prices to compensate. Still, according to an economic adviser who talked to Rudaw, IS controlled oilfields in Syria account for 70 percent of their total income.
France
By next summer, Paris could have its own nudist park. City councilors approved a plan to allow nudity in an outlying Parisian park or wooded area. For naturists, the decision makes sense. France is home to a number of nude beaches and holiday camps. Other European cities, like Munich and Berlin, Germany, allow nudity in city parks. However, one city councilmember, according to the BBC, called the idea "demented." France has made headlines about clothing policies recently. Since August, Cannes and 20 other Mediterranean towns have banned women from wearing burkinis on beaches.
United States
On Sept. 27, the Senate voted against passing a continuing resolution that would temporarily fund the federal government. Forty Senate Democrats, in addition to 13 Republicans and two Independents, voted against a cloture on HR 5325. According to Reuters, Democratic Party leadership wants to appropriate $220 million to fix the water crisis in Flint, Michigan, funds missing from the current bill. If a compromise cannot be reached by Sept. 30, the Senate risks the second government shutdown since 2013, the 19th funding gap in U.S. history. Sixty votes are necessary to pass the Senate.
Leave a Comment
About the Writer
Ian Penny, World & Nation Editor
Senior
Economics and German studies double major, Writing minor
Ian enjoys simple things like Cook Out quesadillas with Reese's Cup milkshakes. When...