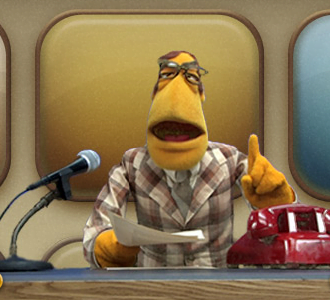 Sri Lanka
Since 2003, the Sri Lankan government and the Global Fund to Fight AIDS, Tuberculosis and Malaria have spent millions of dollars combating malaria. On Sept. 6, the World Health Organization the nation free of the disease. "Sri Lanka's achievement is truly remarkable," said Poonam Khetrapal Singh,WHO regional director for Southeast Asia, to The Wall Street Journal. "In the mid-20th century it was among the most malaria-affected countries, but now it is malaria-free." Sri Lanka had over 200,000 malaria cases in 2000, a total which fell below 50,000 by 2002.
Loas
President Barack Obama recently pledged $90 million to fund a joint U.S.-Laotian cleanup of unexploded ordnance and mines over the next three years. During the Vietnam War, the United States carried out over 580,000 bombing missions and dropped over 2 million tons of ordnance in Laos. Since 1974, according to the Laos National Regulatory Authority, there have been over 20,000 casualties from leftover explosives. Within the last decade, approximately 3,000 people were injured or killed. Unexploded ordnance contaminates 25 percent of Laotian villages.
China
The International Union for Conservation of Nature removed the giant panda from its endangered list on Sept. 4. The giant panda, the national animal of China and a poster species for conservation efforts, downgraded to "vulnerable" on the IUCN Red List of Threatened Species, thanks in part to the Chinese government's repopulation of bamboo forests. There are an estimated 2,000 pandas in the world. While the news is good, climate change could undo the progress made restoring the species' natural habitats. The IUCN reclassified another species, the eastern gorilla, as "critically endangered."
United Kingdom
On Sept. 6, Black Lives Matter members in the United Kingdom shut down the runway at London City Airport. According to the BBC, nine members staged a protest on the tarmac to "highlight the U.K.'s environmental impact on the lives of black people locally and globally." Incoming flights were diverted while the protesters were arrested. On Aug. 5, BLM activists blocked the M4 motorway leading into Heathrow International Airport. The protest marked the fifth anniversary of the death of Mark Duggan, who was shot and killed by an officer with the Metropolitan Police Service.
United States
Aerospace engineer Roger Shawyer and chemical engineer Guido Fetta have separately developed propulsion systems they claim provide thrust without any propellant. The scientific community is skeptical. For these so-called "reactionless drives" to work, they must violate the law of conservation of momentum. If proven, the existence of such technology would revolutionize spaceflight. NASA's Advanced Propulsion Physics Laboratory tested and wrote a paper on Shawyer's EmDrive. Fetta, according to Popular Mechanics, plans to test his Cannae Drive in space next year.