The responsibilities of a student-athlete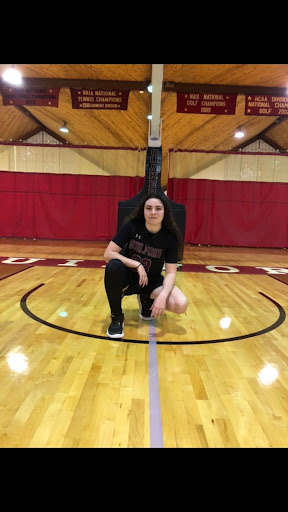 At Guilford College, student-athletes are viewed as strong, disciplined leaders. They have a lot on their plates, from practice and games to multiple classes a day. A student-athlete must have a positive mentality throughout their academic and athletic career to successfully complete the year. 
Alexis Woods, a first-year guard on the women's basketball team, is a passionate and hardworking athlete who also keeps her academic priorities in check. In an interview with The Gulfordian, Woods explained what influenced her to come play basketball at Guilford.
"(I was drawn to) the winning culture here at Guilford, and the family-type aspect that I got from meeting some of the players when I came on visits," Woods said. "(The) fact that Guilford was located in a city with things to do and not in the country also helped me with my decision."
Woods went on to explain what motivates her to stay strong during this athletic and academic year. 
"I think just (the) fact that I am lucky enough to be going to school and playing the sport that I love helps motivate me…being the first person in my family to be a college athlete is another thing that motivates me.
"One person that I have always looked up to and tried to semi-model my game after has been Stephen Curry," Woods said when asked about her role models in sports. "Recently…I have also been inspired by Candice Parker, Diamond DeShields, Te'a Cooper and many other players in the WNBA."
All student-athletes can agree that high school and college sports are very different. In college, teammates are much more than friends, they become family. Team bonding is essential in college, and a great way to build relationships. Woods described the differences between her athletic experiences in high school and in college.
"I think that I have learned to play at a faster pace than I did in high school," Woods said. " I think the reason for this is because there's a shot clock at the college level, whereas at the high school level there is not."
Woods provided her thoughts on her athletic year so far.
"I think that for my freshman year I am doing okay," Woods said. I get playing time, which I wasn't expecting coming in as a freshman…most programs barely play freshmen that often."
Finally, Woods shared her expectations for the next basketball season. 
"…Personally, the expectation that I have for myself is to just keep getting better," Woods said. "I want to use this time during the season and during the post-season to just keep growing and expanding my skills as a player."
Leave a Comment