Tensions on the rise between Russia and U.S. over Ukraine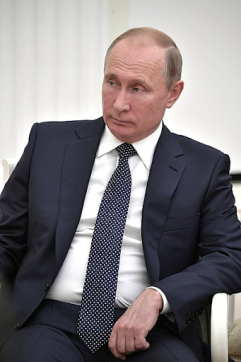 The world is off to a rocky start in 2022, with tensions on the rise at the Ukraine-Russian border as countries like the U.S. threaten Russia with heavy sanctions if it moves to invade Ukraine.
This conflict between Ukraine and Russia can be traced back to 1991, when Ukraine declared independence from Russia to pursue a more democratic government. As the years went on, it seemed that Russia had been doing everything in its power to make Ukraine return to Russia's control. They were close to getting what they wanted a few years back when Ukrainian President Yanukovich suspended trade and association talks with the European Union to revive economic ties with Russia. 
This decision didn't sit well with the Ukrainian people. They preferred relations with the United Nations and hoped their county would soon join NATO, an idea the Russian government hated since that would mean losing any chance of Ukraine uniting with Russia again. 
According to an Al-Jazeera timeline of events in Ukraine's history since 1991, Yanukovich's actions caused mass protests that became so violent that dozens of protesters died. In February 2014, the Ukrainian parliament voted to remove Yanukovich from office. This action didn't stop pro-Russian separatists from making their presence known, and some regions of Ukraine, like Donbas, separated from the country in favor of Russia. Other events added fuel to the conflict, but this is one of the more significant issues that raised tension. The current tension is happening because of the mass troops Russia keeps positioning near the Ukraine-Russian border for seemingly no reason. 
This conflict seems to stem from the fact that Russia doesn't want Ukraine to join NATO, since that would dash all of Russia's plans to join the two nations together again.  Russian President Vladimir Putin blames the U.S. for the tension and for trying to start a war, and says that he is open to a diplomatic solution to this problem. 
This situation seems kind of fishy, because why wasn't Putin open to a diplomatic solution before deploying so many troops to Russia's border with Ukraine. Maybe this is another trick up its sleeve, where Russia creates tension to set off negotiations to make NATO, the EU, and the U.S. give it what it wants.
Who wouldn't want to stop this conflict? But resolving the conflict through just standing by while Russia does whatever it wants with Ukraine would put the Ukrainian people at great risk of harmful Russian control.  
Russia could also want the EU and U.S. to refuse peace negotiations, which would allow Russia to justify any actions it might take against troops the U.S. sent to protect Ukraine and other neighboring nations. 
This situation is terrifying for almost everyone in the world, since there is talk about the tensions leading to war, and nobody wants to get dragged into that. In this modern era, there are dangerous weapons that almost any nation can use, and if these weapons were used, they almost certainly would cause dire consequences that no one wants to dream of. 
We can only hope this situation gets settled soon, because if it doesn't, I don't want to imagine what could happen next.  
Leave a Comment