The 2020 film catch-up
For pretty much everyone, 2020 was a tough year. Between heated political debates, alarming events involving our nation's Capitol, a worldwide pandemic and at one point, murder hornets, we all need a break. We need something to escape to, even if it's only for an hour until we get our breath back. Luckily the tail end of 2020 gave us just that with the release of several big movies.
"Wonder Woman: 1984," starring Gal Gadot, came out on Dec. 25, a perfectly timed superhero movie in a moment where we need heroes the most. Disney Pixar's new movie "Soul" also released on Dec. 25, and was a touching and heartfelt reminder that sometimes the purpose of life is just to live. But amidst the nostalgia of new Netflix arrivals "Avatar: The Last Airbender," "We Can Be Heroes" and the newfound charm of "Bridgerton," there are some gems that you might have overlooked. Here are some new titles that you can add to your pandemic binge list.
1."I'm Thinking Of Ending Things"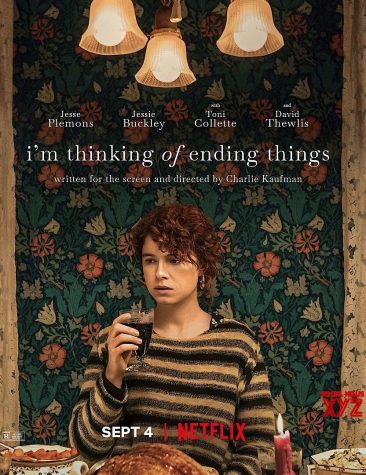 A psychological thriller written and directed by Charlie Kaufman and starring Jessie Buckley and Jesse Plemons, "I'm Thinking of Ending Things" is sure to throw you for a loop. It begins with one of our protagonists, Lucy, wondering if she should end her seven-week relationship with her boyfriend, Jake. Lucy has wonderful timing, as she contemplates this thought right as she and Jake are driving out to go have dinner with Jake's parents. Sounds like a setup for one awkward evening, doesn't it? But trust me, it doesn't go the way you think it will, and this movie is sure to throw any predictions you may have out of the window. There isn't much I can say about this movie without spoiling it, but give it a watch—you won't be disappointed. 
2. "Ari Eldjárn: Pardon My Icelandic"
In times like these, we all need a good laugh. Thankfully, Icelandic stand-up comic Ari Eldjárn knows how to provide them. In his first ever Netflix special, Eldjárn gives his hot take on Iceland and its odd relationship with the rest of Europe, the bonds between the Nordic nations, and the uncanny way in which small babies resemble "Game of Thrones" kings. He brings an energy to the stage that's very take-it-in-stride and isn't afraid to diss his own culture on things that even he finds strange. On top of this, the way he can switch between so many accents so easily and fluidly is honestly pretty impressive. This comedy special is, as Eldjárn might say, pretty frigorifico. 
3. "Over The Moon"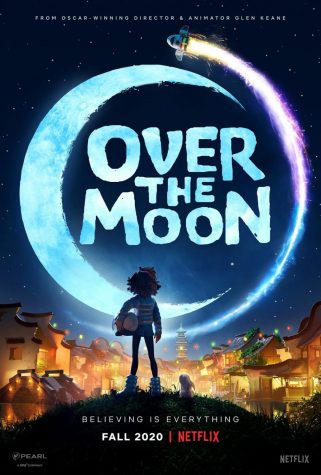 An emotional work of animation and probably my favorite recommendation on this list (I will always have a soft spot for animated movies), "Over The Moon" is the story of a young girl and her struggle to deal with loss and what comes afterward. We all experience loss at some point in our lives, and sometimes the most difficult part is not the pain and the emptiness it leaves behind, but in finding out how to move on after the loss, or even if you can move on. The message of this film is especially resonant now, although not all of us find our way after building a rocket and flying to the moon to meet a mystical moon goddess like the film's protagonist, Fei Fei.
Being perfectly honest here, this film managed to get a few tears out of me, all in some of the more bittersweet scenes, and there's something very genuine and truthful at this movie's core that hits right at home. It's certainly worth sitting down and watching, and I hope you enjoy it as much as I did. Plus, it has Ken Jeong as a singing, anthropomorphic lunar sludge dog-creature, so it's definitely worth it just for that. 
Times are tough nowadays, and we could all do with a little bit more light in all this dark uncertainty. I hope the films listed here bring you some of the light and wonder they brought me, and for whatever you're going through, I hope you'll be okay, and I'm proud of you for making it to today. Keep your chin up. Even if sometimes you need to lower it to cry, that's okay. Things will get better. There's a bright future ahead, and I hope to see you all there.
Leave a Comment