Disability awareness month needs attention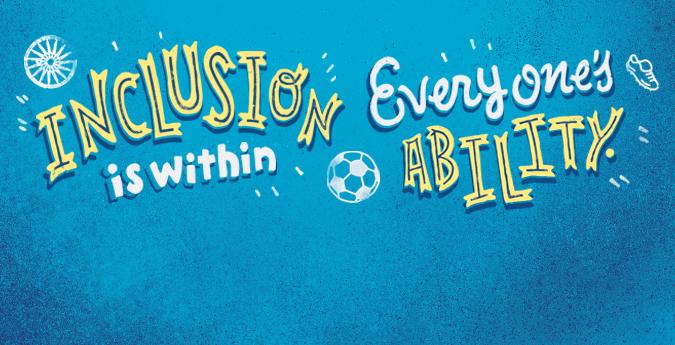 "Although many are not aware, there are still … prejudices regarding disability communities," said Jisoo Kim. "Barriers for people with dis- abilities are prominent all around the world."
Kim, a senior at Northwest Guilford High School in Greensboro, is paralyzed from the waist down, the effect of a spinal cord injury in 2012.
Although Kim has raised awareness through talking about her experiences in a wheelchair, she has not seen much effort from her community.
"I know that a lot of people talk a lot about doing things to spread awareness about the disability community around me, but when it comes to personal experiences, I can't think of specific examples," Kim said.
October was Disability History and Awareness Month. However, efforts of schools to raise awareness about the topic were nonexistent, despite it being mandated by law.
Senate Bill 753, which was ratified in 2007, instructs schools in North Carolina to incorporate education on the types of disabilities, people with disabilities and the disability rights movement into their curriculum's.
Bryan Dooley '13, journalist and disability rights activist, relayed concerns over schools not doing so.
"Because schools participate in other types of awareness months, why shouldn't one of the largest minority sects be included?" said Dooley in an email interview. "Disabilities happen to occur to all populations."
Northwest Guilford High School was one of the many high schools in North Carolina to not participate in activities for Disability Awareness Month.
"It is possible that people are not aware because there are not many people that advocate for the cause," said Kim.
Others contribute this absence of engagement to a lack of imposition.
"There is no enforcement policy," said Dooley. "So, schools are under no pressure to (be aware of Disability Awareness Month)."
Guilford College also did not have events or campaigns to increase awareness during October.
"We weren't really able to do that," said Robert Young, assistant director of Disability Resources. "We are short a person in our department. We don't have a director. We were planning on doing a panel for discussion, but it got moved up to (November)."
Early College at Guilford students also did not participate due to a lack of knowledge about Disability Awareness Month.
"I did not know that October was Disability Awareness Month," said Linda Kidd, principal of the Early College at Guilford, in an email interview. "If I had known, I would have reached out to (health-related clubs) to properly recognize it."
In the future, these institutions aim to educate students more during Disability Awareness Month.
"I think that students have a tendency to take for granted the skills and abilities we have," Kidd said.
"Disability Awareness Month is a chance to reflect on this. We can create awareness through posters and conversations about the disabilities that many of our friends and coworkers work through."
Young also expressed Guilford's intentions to increase awareness about disability communities.
"We would like to have more panels or discussions because people don't really interact with others with disabilities very much," Young said. "I think interacting with someone and relating to them is something that'll be great.
"We're also looking at changing the name of our department to something like 'the office of accessibility' because 'disability' has a negative connotation."
According to Young, many people are still unaware of the meaning of a disability itself.
"The very term 'disability' is sometimes misconstrued to mean someone is not capable of something when it's not really that," Young said. "It's usually just an impairment. You might be a little bit slower or take more time to do something."
Additionally, Young wants to spark conversation about social implications of the terms "disability" and "access."
"One thing that I wish we could improve on, and we've had some very good conversations around it, is we don't always look at disability or access as a social justice issue," Young said. "We tend to see social justice in terms of race, gender, etc. I think we can definitely improve upon that."
Disability Awareness Month is a chance for the community to raise awareness about people with disabilities and revive motions for social change.
"In order to implement change, awareness must be achieved first," said Kim.
About the Contributor
Praveena Somasundaram, Features Editor
An Early College senior with affinities for writing and culture, Praveena intends to make the features section compelling and memorable for The Guilfordian's...