Phonathon inspires philanthropy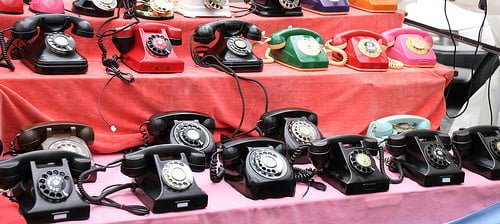 Ara Serjoie, vice president for Advancement, led the "Inspiring the Joy of Philanthropy" forum on Oct. 24 as part of his efforts to engage the Guilford College community in planning philanthropic projects.
About 20 students gathered in the Boren Lounge in Founder's Hall to participate. The forum encouraged constructive feedback and included a strengths, weaknesses, opportunities and threats analysis that allowed students to convey their thoughts on philanthropy.
Students admitted that Guilford's small community had its disadvantages but that individual contributions could add up to fund future projects.
"I would like for you guys to think about how you can get involved," Serjoie said during his presentation. "This conversation shouldn't end tonight."
The discussion began at a simple yet stimulating point: the definition of philanthropy. This sparked dialogue about worldwide statistics on money donated to charitable causes.
The preconceived notion among students was that big corporations and foundations donated the most.
$373.25 billion was the jarring amount given to charity in 2015. Students were shocked to hear that about two-thirds of donations came from individuals.
"Our alumni love Guilford," said Serjoie. "We are not maximizing that compassion and love they have for us to turn it into action for Guilford."
Serjoie detailed how the Office of Advancement has employed students to call alumni, understand their experience at Guilford and see if they would like to donate — a process called the Phonathon. This program hopes to build a strong base of individuals to support philanthropic efforts at Guilford.
"It doesn't happen with one phone call, and it doesn't happen in one conversation," Serjoie said. "We want to build a special relationship with them. That's the way we do philanthropy."
Alumni can obtain different levels of memberships to contribute to these philanthropic efforts. These memberships usually consist of one-time donations but can also be larger contributions that become scholarships earned by students each year. No matter the amount, Guilford allows donors to know what specific project their contribution will be used for.
"Philanthropy is an important part of generating resources for the College," said Ty Buckner, associate vice president for the Bryan Series and advancement communications.
"(Serjoie) is building an advancement program that will help support the College's resource needs in areas like scholarships for students, Guilford's innovative programs and even capital projects, which could include construction and renovation of buildings in the future."
Despite the good intentions of the Office of Advancement, some students remain unaware of Guilford's philanthropy plans and their impact.
"Initially, I needed money because I was broke on a college campus," said sophomore Celene Warren. "I applied to work as part of the Phonathon without knowing what it was. I know now it's really doing something great for the College, and I like that it benefits the student body."
Serjoie and the Office of Advancement are aiming to change this lack of awareness. They have been putting updates on philanthropy in the Guilford Buzz, and Serjoie has been hosting a series of forums with the Guilford community, engaging members from the staff to the Board of trustees.
"The reason I've had a series of forums is because I feel that our various constituents are very integral to Guilford," said Serjoie. "Their insights are important in creating the culture of philanthropy at the College."
The creation and presentation of Guilford's Advancement plan will occur in November and December.
About the Contributor
Praveena Somasundaram, Features Editor
An Early College senior with affinities for writing and culture, Praveena intends to make the features section compelling and memorable for The Guilfordian's...