Guilford's expectations for the long-awaited 'Black Panther' sequel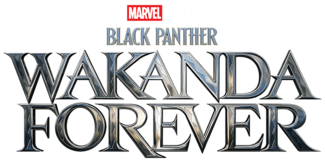 After a four-year wait, Marvel announced the long-awaited sequel to the widely praised "Black Panther" film. Despite the tragic loss of Chadwick Boseman, who played King T'Challa, anticipation for "Black Panther: Wakanda Forever," set to release on Nov. 11, seems to be high.
"I think it was amazing," Early College student and avid Marvel fan Alexa Reid said of the first "Black Panther" film, which was released in 2018."I watched it twice in theaters and many more times after that. It was so influential as a mainstream movie because of its all-Black cast."
Another fan, Melina Seng, said that she memorized the entire script of the first movie.
"I'm excited about the new movie because Black Panther is my favorite Marvel character, and there aren't too many movies that capture the Black community as this one did," Seng explained.
Reid said that she appreciates how "Black Panther" explored important issues in the Black community, including ideas of bondage vs. autonomy and freedom.
"I think it gave a little more depth to Marvel as a company because the movie illustrates its ability to broaden its view from just the insecurities and problems of rich white men," Seng said. "Instead, Marvel showed its variety and impressed its audience by going in a new direction."
"The feeling of sheer pride is amazing when I look on screen and see so many aspects of Black culture in a well-funded, popular film," Reid said.
The primarily Black cast of the first movie was something new for Marvel, and as Early College student Nashwa Dirar said in an email interview, "it was really big for the Black community." The movie was directed by Ryan Coogler, who is also African-American, and received an excellent response, including a nearly 100 percent rating on Rotten Tomatoes, which, according to Reid, was well-deserved.
All of this combined created a powerful foundation for a sequel, as many, including Dirar, regarded the movie's on-screen and off-screen representation of the Black community as revolutionary.
However, Boseman, who played the main character and king of the fictional nation of Wakanda, sadly passed away in 2019. This created a level of uncertainty among Black Panther fans as they questioned how Marvel would proceed.
"I would be incredibly disappointed if Marvel recast the beloved character of King T'Challa," said Dirar.
Seng agreed, saying, "It just wouldn't make sense without him."
Both Seng and Reid emphasized how excited they are to see how Marvel will bring the Black female characters to light, since King T'Challa can no longer be a part of the story.
"I think that Shuri should become the new Black Panther and carry out her brother's legacy as she was written to do in the comics," Reid said. "But even without the comics, it just makes sense because she's the ideal strong, independent woman with her own success and incredible brilliance."
Disney, which owns Marvel Entertainment, confirmed on Dec. 10, 2020, that it would not be recasting the role of T'Challa in honor of  Boseman.
In a December 2020 Twitter statement, Walt Disney Studios wrote, "Marvel Studios…will explore the world of Wakanda & the rich characters introduced in the first film."
Since that statement, Marvel has released a trailer for the upcoming movie where Shuri, T'Challa's sister and mastermind behind the Black Panther technology, supposedly dons the Black Panther suit, taking on her brother's legacy. According to Reid, this is conistent with the storyline in Marvel comics.
Additionally, as reported by People.com, singer and business mogul Rihanna will be working with Marvel Studios and other artists to produce a soundtrack for the new film. When discussing the film's possible impact, Dirar said that this collaboration shows how Marvel is truly putting forth a piece that showcases Black talent in every aspect of its creation.
After the release of the first film, African-American journalist Jamil Smith wrote an article for Time.com titled "The Revolutionary Power of Black Panther."
"It's a movie about what it means to be black in both America and Africa—and, more broadly, in the world," Smith said in the article. "Rather than dodge complicated themes about race and identity, the film grapples head-on with the issues affecting modern-day black life."
Ultimately, fans may be excited for a variety of reasons, ranging from excitement about the movie's representation of the Black community to a more carefree enthusiasm for Marvel and its superheroes. Whatever the reason may be, fans like Reid, Seng and Dirar believe the movie holds a great deal of importance for the Black community as well as for film history.
Leave a Comment