Professors offer respective research insights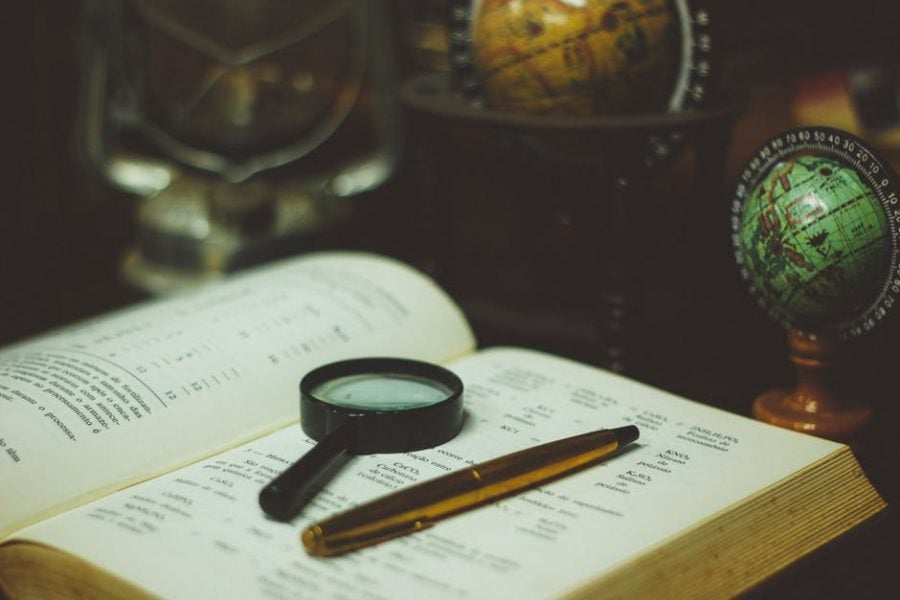 As students sift through chapters of research, work tirelessly on projects and compose papers for their classes, they often forget that many of their professors are doing the same. Luckily, there are opportunities to learn about the research faculty members conduct outside the classroom.
On March 8, two professors had mid-afternoon faculty presentations in the Carnegie Room.
During the first half hour, Assistant Professor of Economics Natalya Shelkova spoke about her research on family economics in Russia.
"What is intra-family dynamics?" asked Shelkova during her presentation. "Economists, as you can imagine, have quite a peculiar view on different things within the family. They assume that the spouses in the family sometimes enter contentious relationships where they bargain for one thing or another.
"So, the questions of the bargaining are who works and who stays at home, what to spend money on, how many kids to have. The strength of each spouse's position depends on assets within the marriage."
Historically, according to Shelkova, there have been imbalances in the Russian marriage market due to conflicts, namely the Russian Civil War, World War II and Soviet-era repressions under Joseph Stalin. Though women held considerable power in the Soviet Union, these population draining events gave men more bargaining power when choosing who to marry.
Today, Shelkova is focused on the effects of the 2007 Maternal Capital Law, which encourages Russian population growth by giving mothers noncash vouchers for having additional children. In her research, she argues the law shifts the balance of bargaining power in favor of women.
During the second half hour, Associate Professor of Physics Don Smith presented improvements to the Cline Observatory atop of the Frank Family Science Center during the last several years.
In his graduate and postdoctoral career, Smith studied gamma-ray burst events and their aftermaths with projects like the Rossi X-ray Timing Explorer and the Robotic Optical Transient Search Experiment. At Guilford, he has made it a goal to professionalize and optimize the College's observatory.
"I like to study things that flash and flare and change," said Smith during his presentation. "And if you're going to do astronomy in a small, urban observatory, that's really your best bet of the sorts of things to look at, because anything that's been there for a long time has already been looked at to death by much bigger, much darker telescopes.
"If you want to do something in a place like this, you got to catch it before someone else does."
Currently, Guilford has a 16-inch automated telescope, a 10-inch telescope outfitted with a spectrometer, four 8-inch telescopes and a pair of radio telescopes, one on the roof of Frank and the other next to Ragan-Brown Field House.
The observatory gives students hands-on learning opportunities typically not available at small colleges. In his 12 years at Guilford, Smith said seven students have used the observatory for their senior thesis projects.
But one can peer at the stars for leisure too.
"Students use the observatory a lot for fun," said Smith. "When we do our monthly outreach events, students will often come up and help set up the telescopes and be there to answer questions."
The next scheduled open house at the Cline Observatory will occur April 9 after a talk about black holes by Glaxo Wellcome Professor of Physics Thom Espinola.
For professors, research is a true commitment.
"At an institution like Guilford, you don't have a lot of time," said Shelkova. "It's a lot of teaching and grading and preparing classes. You basically have to set aside some time if you want to produce."
The work that goes into such projects, however, makes public presentations worthwhile for students and other faculty members. Professor of Foreign Languages Dave Limburg, who attended the faculty presentations and has presented in the past, said they are not intimidating experiences either.
"You're not really nervous, you're just excited," said Limburg. "You could see that with both presenters, Natalya and Don. They're just happy to show us what they're working on."