News in Brief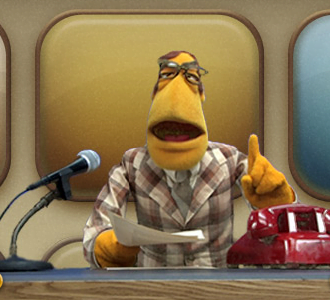 United States
The newly elected district attorney in Waco, Texas said he is dropping all remaining charges against the bikers involved in a brawl that resulted in nine deaths, 20 serious injuries and 177 arrests. McLennan District Attorney Barry Johnson blamed his predecessor for not properly prosecuting all those charged in the incident. Nearly every person at the Twin Peaks restaurant where the fight occured was arrested and initially accused of engaging in organized crime following the shoot-out between the Cossacks and Bandidos gangs on May 17, 2015.
Mozambique
A woman gave birth in a mango tree while escaping floods in central Mozambique caused by Cyclone Idai. Single mother Amélia delivered her daughter, Sara, whilst clinging to the branches with her two-year-old son. The family was rescued two days later by neighbours, following storms that have killed more than 700 people. Amélia and her newly extended family are now staying at temporary accommodation in nearby Dombe, and are reportedly in good health. The storms have killed more than 700 people.
Brunei
Brunei is introducing strict new Islamic laws that make anal sex and adultery offenses punishable by stoning to death. The new measures that come into force Wednesday also cover a range of other crimes including punishment for theft by amputation. The move has sparked international condemnation. Homosexuality was already illegal in Brunei and punishable by up to 10 years in prison. Muslims make up about two-thirds of the country's population of 420,000. Brunei has retained the death penalty but has not carried out an execution since 1957.
Italy
Hundreds gathered in Rome on Tuesday to protest against the arrival of Roma families at a government-run center, triggering violent protest. A group of 70 Roma, including dozens of women and children, were set to be transferred temporarily to a reception center in the east of the city. But shortly after this was announced, demonstrators blocked the center's entrance and set fire to a car. The city's mayor, Virginia Raggi, ordered the investigation and said there was a "very heavy climate of hatred" at the protest, which was reportedly organized by two far-right groups.
Netherlands
Salvage teams searching for containers that fell off a ship in a storm discovered a 16th century shipwreck on the North Sea floor. The ship, dating back to 1540, was filled with a cargo of copper plates and some of them were put on display on Wednesday when the find was revealed. It was owned by the Fugger family, one of Europe's richest banking families. The wreck is being described as "the missing link" in shipping construction. Experts believe the 30-by-seven meter ship could have been carrying as much as five tons of copper.
Leave a Comment