News in Brief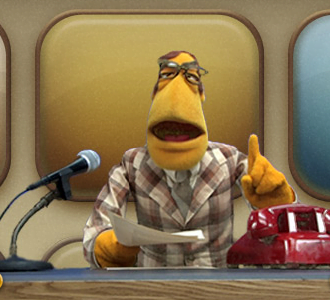 United States
After a man livestreamed an attack on the two mosques in Christchurch, New Zealand, using Facebook Live. The social media platformed announced Thursday, March 27, that it will block "praise, support and representation of white nationalism and separatism" on the two platforms Facebook and Instagram next week. According to BBC, Facebook also pledged to improve its ability to identify or block any material that stems from terrorist groups.
Italy
Experts cleaning a supposed imitation of a Botticelli painting discovered that the work of art was created in the Renaissance master's own studio, making the painting the real deal. English Heritage conservators thought the work to be a later copy of the Madonna of the Pomegranate. After being scraped of yellow varnish off the painting and undergoing extensive testing, it was revealed that the painting originated from Sandro Botticelli's 1487 workshop in Florence.
Venezuela
Venezuela's opposition leader Juan Guaidó has called on his supporters to take to the streets in protest at nationwide power cuts. He also told followers to prepare for a final push to try to overthrow President Nicolás Maduro. The power cuts started on Monday and have hit hospitals, public transport, water and other services, worsening a national economic crisis. He told supporters protests would take place Saturday.
China
Meng Hongwei, the former Chinese head of Interpol, will be prosecuted in his home country for allegedly taking bribes, China's Communist Party. The 65-year-old, who had been living in France, resigned as Interpol president after being detained by the Chinese authorities. Meng is said to have abused his position for personal gain by misusing state funds to finance the extravagant lifestyle of his family. According to a party watchdog, "Meng Hongwei has no party principles…".
Yemen
An air strike hit a petrol station just 164 feet away from the entrance of Kitaf rural hospital in northwestern Yemen Tuesday, March 27. Five children were killed. It was unclear who was behind the attack, but a Saudi-led coalition is carrying out air strikes in support of the government in Yemen's civil war. The area attacked is rebel-held land and the coalition insists it never deliberately targets civilians. However, human rights groups have accused them of bombing not only hospitals, but markets, schools and residential areas.
Leave a Comment