News in Brief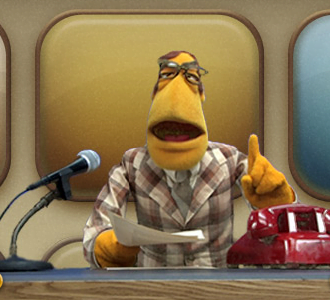 Afghanistan
A misunderstanding led to a firefight between allied American and Afghan troops, ending with American forces destroying an Afghan base by air-strike on May 13. According to the New York Times, six out of the 17 soldiers at the base were killed, and nine others badly wounded. The base, known as Satarman, guards the approaches to the capital of Uruzgan Province, Tirin Kot, a repeated target of Taliban attacks. While patrolling the outskirts of Tirin Kot, American forces believed they heard gunfire coming from the base, leading to a firefight between the U.S. and Afghan forces at the base. Taliban insurgents often use equipment stolen from U.S. and Afghan forces as a disguise for their attacks.
Australia
Australian Cardinal George Pell, a former chief financial officer at the Vatican and adviser to Pope Francis, was sentenced to six years in prison on May 13 for molesting two boys after Sunday Mass in 1996. According to the website BishopAccountability.org, Pell is the most senior Catholic official to be found guilty in a criminal court for sexually abusing minors. The conviction was unsealed only two weeks before the sentencing due to a suppression order which kept the guilty verdict a secret for months. Pell continues to claim his innocence, and his lawyers say they will appeal. The conviction marks the fall of a Catholic giant. In Australia, Pell was perhaps the best known and strongest voice in politics when it came to matters of faith, including, ironically, public condemnations of homosexuality.
Germany
After the clean-diesel scandal marred the name Volkswagen for American consumers, the world's largest auto-manufacturer is seeking to rebrand by rolling out a new wave of electric cars. Sustained demand for Tesla models despite the company's financial struggles may indicate that there is a market for electric cars which remains untapped. Volkswagen plans to produce 22 million electric cars by 2028, a risky but potentially transformative commitment. The company will also strive to be carbon neutral by 2050 by switching their factories to renewable energy and encouraging suppliers to do the same.
Nigeria
In Lagos, a building housing a primary school and a children's nursery collapsed, drawing a crowd of hundreds to watch as emergency responders scrambled to rescue survivors from the rubble. According to the New York Times, 36 people were pulled from the rubble, including some who were dead. The rapidly growing city has faced a number of building collapses. The building was marked X for demolition but was recently refurbished according to onlookers and neighbors.
Algeria
Protestors took to the streets in Algiers and other cities to protest President Abdelaziz Bouteflika's decision to step down and cancel the April election so that reforms can be implemented first. The decision sparked massive skepticism from the opposition, the independent news media, and civilians who view the decision as a skillful façade in order to preserve the current party rule under the guise of reform. On May 11, Algeria's government announced in the name that the April 18 election would not be held, that the 82 year old Mr. Bouteflika will not be a candidate in any future election and that a constitutional convention would be held to promote "reforms."
Leave a Comment