News in Brief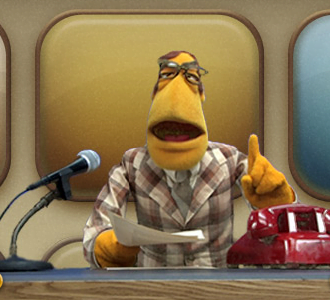 France
All across France, frustrations over high taxes erupted into massive protests in Paris over the first weekend of December. The "Yellow Vest" protestors, named for the yellow construction worker-style vests many of them wear, are protesting a French fuel tax which has placed a heavy burden on poor and middle-class families. The protests began three weeks ago in rural areas, but moved to Paris, where they have caused damage to some of the city's most expensive shopping streets.
Israel
On Dec. 4, the Israeli military began plans to block underground tunnels that it says the terrorist group Hezbollah has been building under the border with Lebanon. The initiative, called Operation North Shield, is part of a wider Israeli strategy to block Iranian influence in the region. Critics soon began speculating if the move was partially a ploy to distract from Prime Minister Benjamin Netanyahu's mounting legal and political challenges. Israeli police recommended that Netanyahu be indicted for corruption.
Italy
In a crackdown on organized crime, Italian authorities arrested 46 members of the Sicilian mafia, halting the plans to re-establish a ruling mob council in Sicily. The arrests include that of Settimo Mineo, who authorities believe was elected as the head of the Mafia following the death of "boss of bosses" Salvatore "Totò" Riina in 2017. The mafia had scheduled a meeting of all provincial bosses, which authorities viewed as a sign that they were attempting to reestablish power after decades of staying in the shadows.
Myanmar
An investigation by the Public International Law and Policy Group, a global pro bono law firm, has concluded that the massacres of Rohingya Muslims in Myanmar is genocide. The result raises pressure on the U.S. to impose harsher sanctions on the country, whose actions were previously classified by the state department as ethnic cleansing rather than genocide. In August 2017, Myanmar's military responded to attacks by Rohingya militants with a brutal offensive campaign which has killed 10,000 and led 720,00 to flee into Bangladesh.
Mexico
In what marks a gargantuan shift for Mexican politics, Andrés Manuel López Obrador was sworn in as president on Dec. 2, making him Mexico's first left-wing president since the 1970s. Anger against the political establishment fueled Obrador's rise, giving him a landslide victory in January. Railing against the "neo-liberal" order, the new president promised to increase pension funds, stimulate job growth through public works programs and create an apprentice program for Mexico's youth in his inaugural address.
Leave a Comment